Digital marketing has become a need for each and every company and organization. In fact, it is not confined to company or organization, people who provide individual services or who wants create their brands have started using one or more channels of Digital Marketing in their favor because it is a digital era and Marketing is Must.
There are 2 ways to take benefits of Digital Marketing Services:
Hire an on-premises Digital Marketing Expert or team
Outsource project to a Digital Marketing Agency
In this article, we will share the top 5 reasons, why you shouldn't outsource your digital marketing project to us and hire an on-premises Digital Marketing expert.
1. You love the whole idea and process of recruitment!
You need to hunt a digital marketing professional who has all required expertise and experience. Finding a right candidate is not an easy task. You need to go through a process of job posting, CV screening, personal interviews, so on and so forth. Also, it can be possible that after going through all ordeals when you find your SEO expert, at date of joining, he refuses to join by giving a lame excuse, and the whole process starts from zero.
On the contrary, to outsource your project to us, Digital Marketers India, the only thing you need to do is, contact us and tell us that we want to utilize your digital marketing services! Our executive will revert to you to collect further information; we will define the requirement, scope, start date and we're ready to provide professional digital marketing service to you! Aw, too simple!
As you sense, outsourcing may not give that goose bumps which recruitment process would give!
2. You love the whole process of human resource management!
When you hire an on-site resource, this is not only about assigning the job and giving salary; you need to adhere the legal and moral rules and process of human resource management as per your country's legislation. You need to give an employee the rights, additional facilities, so on and so forth.
On the contrary, when you outsource digital marketing project to us, the whole HR management of the people working for you will be our job. You just need to pay one predefined fee and all other expenses, including, but not limited to, HR manager fee, beverages, electricity bill, internet bill will be taken care by us.
As you sense, outsourcing a project may save a lot of money and efforts in managing a resource, which may not give that thrill of investment by hiring on site resource!
3. You love the process of core management to get desired results!
When you hire a digital marketer, you have to guide him and push him as we all are humans and we need the motivation else we lose pace. Also, the journey becomes more thrilling if you get a tough nut as an employee. You get to experience an excitement of dealing with him. What if he is not performing? Again a thrilling experience of meetings and motivational lectures and stress sessions to ensure he performs as per the expectations.
On the contrary, when you outsource your project to us, Digital Marketers India, you just need to pass us the expectations. Our Digital Marketing experts will ensure to take care of everything else required to meet your expectations. You will get professional reports and answers on time. You don't need to worry about the process and management; you just enjoy the results earned for you, with all the hard work of our team!
Not giving goose bumps as you won't get a chance to keep eyes on work, and then have long discussions to find, why not getting results while you outsource to us, right?
4. You love to take big risks and want to try a single option!
When you hire a Digital Marketing expert, you expect him to do everything related to digital marketing. However, one person can do only a few things with quality. When he starts doing everything, even if, he is a Digital Marketing ninja, the quality will compromise. Furthermore, it's so exciting to take the risk of hiring one expert and get all things done correctly from him! One more option is, take a bigger risk. Set a whole digital marketing department with professionals. But, what if these hired resource(s) can't deliver results? It doubles the excitement as the process of motivation starts. Also, sit with them; learn what may not be your core strength of the business, i.e., Digital Marketing; put your core business aside and teach this team what to do and what not to do; go through trial and error. Sounds Amazing!
On the contrary, when you outsource your project to us a whole team will work on your project. We delegate tasks to domain experts instead of giving everything to a single Digital Marketing Ninja as we know everyone may know everything, but there is always a field of specialization. To ensure you get the best possible ROI, you may start with small. Outsource work for a single website or just start with a small service such as Regular Blogging or Social Media Marketing to experience our professionalism and expertise. Once you see the positive results, you may start passing more work and projects to get more benefits. In the worst case, if you don't get what you expect than just cancel the work from next month as we clutch our customers with our good work and not with contracts.
Risk taking is interesting over security of getting results from experts!!!
5. You love to try your luck!
When you hire someone it is based on what their resume says and what they are saying! Somewhere it is about trying your luck at certain extent!
For our work, our clients speak on our behalf. Our portfolio speaks on our behalf and you would be choosing us for our deliverable and proven track records. Here, you won't get chance to try your luck because it is a rational well-thought decision.
Have any confusion or question? Contact us and let us answer your questions.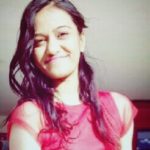 Ash Vyas has 10+ years of practical experience in digital marketing and international business development. She has written 100s of articles on various topics to live her passion of helping people with her knowledge and expertise. In addition to directing Digital Marketers India, Ash also delivers keynote sessions and holds key positions in some international companies as a consultant, director of operations and mentor.