Social Media Marketing is one of the most important channels of digital marketing. This marketing activity may or may not contribute in the direct lead generation or lead conversion, but Social Media Marketing (SMM) plays a major role in putting root of a brand and building a brand. This contributes in lead generation and conversion. So it is an important part of the lead funnel. Thus, for any Digital Marketing Expert, Social Media Marketing service has to be in one of the top lists of the services.
If your customer is not so keen to use Social Media Marketing Services, then, as an expert Social Media Marketer, it is your job to make them aware of the benefits, features and facts about SMM service.
To help you convincing your customer, today, I'm going to share top 20 facts related to Social Media which will give a clear hint how it can be beneficial to any business or individual.
Different social networking websites have 2.3 billion active users
Since last year, social media users have been increased by 176 million
Every second, 1 million new active social media users are getting added who use social media through mobile devices. It means a new mobile social media user gets added each 12 seconds
Facebook has around 1.70 billion users
LinkedIn has around 450 million users
Twitter has around 320 million users
Google+ has around 300 million users
Instagram has around 400 million users
YouTube has more than 1 billion users
78% expect a response within an hour who complaint online to a brand via Twitter
Facebook adds 6 new profiles every second, which means, 500,000 new users daily
40 million active small business pages are there on Facebook (Are you one of them or not?)
2 million Facebook marketers user paid advertising
500 million people take a look at Twitter without logging in
77% twitter users feel more connected and positive towards a brand when they get responded by them
6000 tweets are tweeted every second, which is 500 million tweets daily
Every minute, the videos of 300 hours get uploaded on YouTube
25 billion hours of video get watched by the users on YouTue, every month
9% of small businesses in the USA uses YouTube for marketing
YouTube supports 76 different languages which covers 95% of the internet population
The world of Social Media is huge, vast, in fact, gigantic. Your Brand followers are there on social media looking at your posts. Some of them are vocally leaving their marks in terms of likes, shares and comments, and the rest are silently watching it! Regardless of fact, they take any action or not, they watch you and this is contributing in building your company as a known Brand so next time when they want to buy which is related to your offering, your Brand name will be the first which comes across their mind.
So start Social Media Marketing today itself! At least start one social networking channel and then expand after witnessing the benefits.
Having any questions? Or looking for professional Social Media Marketing Service? Contact us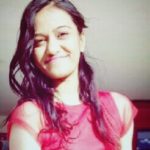 Ash Vyas has 10+ years of practical experience in digital marketing and international business development. She has written 100s of articles on various topics to live her passion of helping people with her knowledge and expertise. In addition to directing Digital Marketers India, Ash also delivers keynote sessions and holds key positions in some international companies as a consultant, director of operations and mentor.