We all search things over Google and some other search engines, but have you ever tried to know how search engines work? How do they show us relevant results?
If we talk about SEO practitioners, they often run behind things like keywords, content, backlinks, so on and so forth. However, many of them fail to answer why we do what we are doing as part of SEO activities. Many so called SEO experts follow a list of activities, just because their managers have taught them that; or they had read about it in an article shared by an influencer or just because everyone is doing that. Instead of following the herd, learn the basic SEO that starts with understating how search engines work. Let me open the door of the fascinating world of SEO by explaining how actually search engines work.
How Search Engines Work?
The web spiders add a lot of information and sources in the database of search engines.
(If you are not familiar with Web Spider, Please read the Quick Guide on Web Spider aka Search Spider)
These databases are very huge and made up of millions of online pages. Each information page is indexed with some important keys that include keywords, industry, website authority, so on and so forth.
As you have a good understanding of the search engine database and indexing, let's see how search engine processes our search request:
When you type in a search query:
A program finds all relevant pages that include all or some words of our mentioned search query. This search result can have millions of pages.
The stated program refines the search result by filtering some results out of it and sorting the available results based on the rank its get.
Theses sorted and refined results are presented in front of us.
As you must have sensed these programs work at a lightning speed to search, refine and sort the results.
A few more things you need to know to further understand this process are briefed below:
To match the result pages with the search query, the search engine looks for the keywords (search query phrases) in different places, including, but not limited to, URL, Header tags, Body content, etc. It also looks for the synonyms and relevant words of the search query.
To sort the result pages and showcase as a result, the search engines consider more than 200 factors.
Check our Blog to learn about the major influencing search ranking factors.
The result shown to the user is called SERP (Search Engine Result Pages) in technical terms because the shown result is resulted pages searched by the search engine.
Now you have understood, how interesting and impressive search engine's work is! Also, now you can better understand the usage of keywords, content and links by keeping it in context with how search engines work.
Feel free to get in touch if you are looking for a trustworthy SEO company or you want to learn Search Engine Optimization from specialists.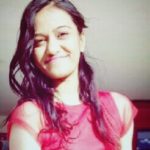 Ash Vyas has 10+ years of practical experience in digital marketing and international business development. She has written 100s of articles on various topics to live her passion of helping people with her knowledge and expertise. In addition to directing Digital Marketers India, Ash also delivers keynote sessions and holds key positions in some international companies as a consultant, director of operations and mentor.