Blogs are one of the most beneficial resources for any company to gain digital marketing or content benefits. The regular blogging activities can gain a wide array of benefits for a company or person. This article shares top 10 must know statistics related to Blogging.
B2B business website which has a Blog with regular article postings on it register 67% more lead generation
The regular blogging increases the webpage indexing and the Googlebot crawling rate by 434%
Compared to magazine, Blogs are 63% more likely to influence purchase decisions of your buyers.
Company website with integrated Blogs and regular Blog posting receives 97% more inbound links compared to those which don't have blogs
Your regular and quality Blog posting contributes in building your brand as an expert in the industry
Visual content in Blog such as charts, reports, screenshots, etc. increases the visitor's flow by 85%
94% more views are registered for Blogs with images
The Digital Marketers who make Blogging as part of their one of the core strengths achieves 13x more ROI than those who don't
A website with a regular Blog posting generates 38% of overall traffic for a website
45% digital marketing experts across the globe say, "Blogging is the most important piece of content of their overall content strategy.
As you can sense, Blogs play a major role in benefiting any company for improving website visitors, lead generation ratio and lead conversion. It helps in Branding your company as an expert in the industry as well. However, it is difficult to spend time to come up with new topics, writing a content which is SEO friendly and post it at regular interval. Here, we, Digital Marketers India, can help you with our expert team at your service at a very nominal fee. We will help you with a range of services to ensure you get the best benefits of Blogging services:
Suggesting interesting and engaging subjects
Writing SEO friendly Blog content
On page optimization of the Blog post which includes

Title optimization
Meta Description Setup
Image optimization
URL optimization
Hyperlink optimization
Internal link optimization

Blog posting on your environment
You can take benefit of all above mentioned or selected services as per your requirement. To know more, please feel free to contact us.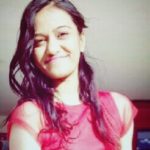 Ash Vyas has 10+ years of practical experience in digital marketing and international business development. She has written 100s of articles on various topics to live her passion of helping people with her knowledge and expertise. In addition to directing Digital Marketers India, Ash also delivers keynote sessions and holds key positions in some international companies as a consultant, director of operations and mentor.