A majority of business owners waits for the right time to start investing in the best digital marketing services. In this article, I will share 3 crucial business states, in which, your business demands expert digital marketing. These 3 situations are the right time before getting too late.
When we start a business, we think to try our hands to get some business and think we will invest in digital marketing when we get some business and funds. When we get business, we get busy in taking care of the projects on hand and think we will invest in the best digital marketing services when we get some time to get personally involved in the process to assure our digital marketing campaigns are well defined and well executed. Once we get time, again we think, let's get some work to get funds and the cycle goes on!!! The right time never comes. This is fine if you are doing awesome in your field and you are not really concerned with the digital world. However, if your business is somehow correlated to the digital landscape, you must start using the best digital marketing services at the earliest possible.
Still, there are some business owners who wait for the right time to invest in it. Sometimes you start too late and you get anxious to get results, but you can't get the results you expect from your investment. This makes you panic and switch from one digital marketing expert to another and one digital marketing company to another and end up as a dissatisfied person who never received good returns over investment in online marketing. This situation can be avoided easily. How? By listening to your business when it demands the best digital marketing services. Our business gives us the signs that say it badly needs expert digital marketing services, but many of the business owners often overlook these signs. In this article, I will share the top 3 business conditions that shouts your business needs the best digital marketing services NOW!
1. When You Are Getting No New Business
This is a common stage in many businesses when they get no new leads. You may be doing well at the moment by retaining current 100% happy customer base, but if you don't get the new business every month or quarter, you are in a dangerous situation. The expenses will increase, but the business profit may not increase with the same speed if you will not increase the business by acquiring new deals and customers.
In such situations, you must start using expert digital marketing services that can help you increase your leads and business.
2. When Your Business Faces Saturation / Steadiness
This is a common situation when your business stays in the industry for 5 or more years without any strategic online marketing.  Many business owners get projects and clients in their initial 5 years or so and also make great profit, but then the graph grows straight. The business growth line is like a lifeline and when it goes straight, the business is more likely to die.
The solution is to listen to the need of a digital marketing expert for your business and pump the line in upward direction again with the best digital marketing services.
3. When You Start Losing Business Faster Than Gaining New Business
This is the most critical stage of the business when you have started losing existing customers for various reasons such as, completion of the contract, the client sells the company, etc. On the contrary, you are not generating new business. This is the situation when you are near to lose the game and it is already late to start the online marketing. Don't wait till it gets too late. Start immediately and go aggressive! In the former two conditions, you may go with limited online marketing services, but if you are in this third (we can say the last stage) of the business, then you must use organic and paid marketing with aggressive marketing campaigns. It is needed to recover fast and increase leads at a rapid rate.
Conclusion
The digital marketing can be considered as that much needed medicine for a business that revitalizes it. You better start it as early as possible. However, if you are waiting for the right time and if your business is in any of the above mentioned situations, then the right time is NOW! Contact the best digital marketing agency or expert and discuss your business. Start the best, nothing less than the best, digital marketing services now!!!
Having any questions or want to discuss about your business? Contact us.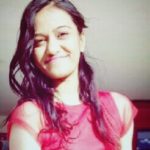 Ashvini (Ash) Vyas has 10+ years of practical experience in digital marketing and international business development. She has written 100s of articles on various topics to live her passion of helping people with her knowledge and expertise. In addition to directing Digital Marketers India, Ash also delivers keynote sessions and holds key positions in some international companies as a consultant, director of operations and mentor.