The most common question faced by many digital marketing experts day in day out is "Which is the best digital marketing strategy for lead generation?" I, too, face this question a lot and it is asked by owners, managers and even digital marketing professionals. In this article, I will not only answer this question, but I will also share some interesting information that will help you in driving your efforts and investment in the right direction.
So the question asked in different forms is, tell me that secret digital marketing activity that generates hundreds of leads for my business.
A simple answer is: There is no single magic strategy that can be applied to all different types of business. In fact, two different sites working in the same domain will need to follow different digital marketing strategy. For example, I am selling the best SEO services and my competitor is also selling the same service, both of us will have different advertising strategy.
Why?
I would like to explain this with a very easy to understand analogy. The Digital Marketing field is similar to medical and healthcare. Each fever will not be cured with the same medicine. 🙂 Likewise, digital marketing strategy needs to be planned by keeping various factors in mind.
Key deciding factors in an effective digital marketing strategy are listed below:
Targeted Industry
Targeted Audience
Targeted Geographical Region
Authority of the business to be promoted
Goal(s) of the business to be converted
Budget to be invested in monthly digital marketing
By keeping all these factors in mind, one may design roadmap of digital marketing.
Another question, I usually come across is what is the best activity in SEO that gives maximum results, more specifically, lead generation.?
A simple and straight answer is: Depends
It is not an era when thousand submissions to the directory give the top rankings. Now, search engines are very intelligent. In fact, the ranking algorithms can change any time and your digital marketing experts have to match pace with all changes. Mass submissions may bring penalties or get you out of the rankings. Doing no link building is also not good to sustain in the market driven by digital marketing. It's all about a smart game to serve your users than the search engines.
You might be thinking all answers are diplomatic answers or she is hiding her secret sauce. However, this is not true at all and any SEO expert will agree with me about these facts.
Now, if your question is then what shall I do to get high rankings or desired results?
The simple answer is: if you are a digital marketing professional, learn, do experiments, research & analyze and tweak your results. Don't experiment on the client website, please. Buy a domain and test on it.
If you are not in this field, you must take the help of a digital marketing company or expert.
Still having query or want to discuss your online marketing project need? Contact us.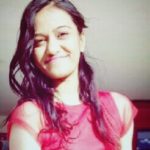 Ashvini (Ash) Vyas has 10+ years of practical experience in digital marketing and international business development. She has written 100s of articles on various topics to live her passion of helping people with her knowledge and expertise. In addition to directing Digital Marketers India, Ash also delivers keynote sessions and holds key positions in some international companies as a consultant, director of operations and mentor.