Facebook is the most popular social media marketing platform with almost 2 billion users. The Facebook marketing can be the best social media marketing tactic to gain best ROI by increasing tractions. This article shares 5 deadly mistakes that you must avoid along with some tips to make Facebook marketing effective.
From an unknown portal to the world's number #1 social media marketing platform with 2 billion users, Facebook has made its position not only in the industry, but also in life of billions of users. The number of Facebook active users is increasing. Thus, many businesses have started using Facebook marketing as one of the major channels in their online marketing plan and why not! If you run appealing and well defined social media marketing campaigns on Facebook, you can gain a lot of traction and business benefits.
Facebook marketing is very easy to use. This fact is both, boon and curse. As it is too easy; anyone with almost no knowledge of marketing, create a Facebook page or a fake business profile and start posting. This type of social media marketing campaign is ineffective and gains no traction. In fact, if by mistake you get some traction you will end up getting trolled, criticized or banned by the Facebook. I highly recommend taking help of an SMM expert or SMM agency that has expertise in running strategic Facebook Marketing campaigns. Still, if you want to try your hands on your Facebook marketing I would like to give an advice to learn it first. You can read articles written by experts, Facebook guide on marketing published by Facebook itself and other credible material. Don't read anything and everything.
In this article, I would like to share top 5 (silly) mistakes made by naïve social media marketers or executives that know nothing about online marketing. There is nothing wrong in accepting the mistake and resolve it. So here you go with the 10 most common Facebook marketing mistakes and tips to resolve it.
1. Don't learn marketing rules of Facebook
People out of passion or obsession want to run their Facebook marketing campaigns on their own, but they don't want to learn the best practices. They just randomly post stuff on page by either following other competitors or big brands blindly; or as their heart says. Following heart when you are in love is good, but not when you are in the field of marketing. You must know best practices, Dos and Don'ts and have to follow those in your social media marketing campaigns.
Solution
There is so much content written by SMM experts that will give a clear idea about Dos and Don'ts of Facebook marketing. You might be interested in reading, 12 Major social media marketing mistakes as this article share some common mistakes and tips to resolve it.
2. Not paying to Facebook
Facebook is in command now with billions of users and that's the reason it has enforced paid ads on all marketers. According to the latest algorithm of Facebook, the users will see more of personal posts of their network and less to none business posts. However, with no surprise it shows sponsored ads to us. It means if you are not using paid Facebook ads, then your amazing business page content will stay untouched as it will not reach the audience.
Solution
Allocate some budget to Facebook paid ads to gain benefits of Facebook marketing. This is MUST.
3. Not taking full advantage of Facebook Paid Marketing
Facebook paid marketing campaigns are more than just "Boosting" the posts. It gives a complete ad manager that lets you customize campaigns with different settings. These settings must be applied to gain good returns. If you are not applying these settings, you don't get the complete benefit of the Facebook paid marketing campaigns.
Solution
Learn the nitty gritty of Facebook marketing. There is a nice guide and many tutorials shared by Facebook itself. You should use that to learn. You can also take help of an SMM agency or expert to run paid campaigns.
4. Posting in Multiple Facebook Groups like a robot
People copy paste same post in 100 groups to gain leads. This doesn't work my friend because Facebook doesn't allow this. After a few posts, Facebook will disable your posting capabilities. It can even disable your profile.
Solution
Do not post the same posts in 100s of Facebook groups. You can post in a few selected groups like 2-5. Also, don't post it like a robot.
5. Not responding to comments / messages
Often people ignore responding to comments or messages because the answer is obvious or the comment is negative. When you don't respond you actually destruct your brand's credibility as a client centric brand. The people who commented / messaged, but didn't hear back will not comment / message in the future as you ignored them on their face and other will find your brand rude or negligent.
Solution
Whether it is negative or positive, each comment needs to be responded within 2-8 hours.
Conclusion
Facebook is an amazing platform for marketing, especially, for B2C (Business to Customer) vertical. However, silly mistakes due to lack of knowledge will not provide required returns. In fact, it may affect your brand negatively, which would be the last thing you want for your business.
The solution is before jumping into Facebook marketing, you better learn the best practices. You can also take the help of a Social media marketing consultant to learn or design SMM campaign. The best approach is to let the experts do this job by outsourcing the project to SMM companies or experts.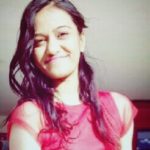 Ashvini (Ash) Vyas has 10+ years of practical experience in digital marketing and international business development. She has written 100s of articles on various topics to live her passion of helping people with her knowledge and expertise. In addition to directing Digital Marketers India, Ash also delivers keynote sessions and holds key positions in some international companies as a consultant, director of operations and mentor.
Twitter | LinkedIn | YouTube | Instagram