Business owners, SEO experts and SMM specialists are getting ready to face new challenges and achieve new success summits in 2018. To help you with our domain expertise, we are sharing the top tips to get the ultimate success in the upcoming year with top digital marketing trends.
Year 2018 has begun and all digital marketing experts have braced up their selves to touch new milestones of success in this year. Digital marketing is a very big industry and challenges are more than ever before. The algorithms are getting changed; the ROI is not as per the expectation; the marketing budget is too tight; so on and so forth. Indeed, the challenges are endless for any digital marketing professional and businesses. However, the positive note is: "Bigger Challenges bring Bigger Opportunities." Let's being year 2018 with this positive thought and a sweet smile!
After being positive, this is the time to be practical and think about how to ensure this year brings all expected success for not only us, but also for our clients. We have to ensure we are ready to create the best campaigns to get the maximum returns from our digital marketing efforts. But the question is how to do that?!. Shall we carry on what we were doing last year or doing for many years? The answer is straight NO. You mustn't follow the same old tactics, this is the time to adopt changes and best practices because the digital marketing world has been changed drastically. We all need to know the latest trends else the old schooled best practices are not effective anymore. To help all professionals out there, here is a full proof list of top trends in 2018, which will help you define a winning digital marketing strategy:
Major Digital Marketing Trends
An article covering all different channels of digital marketing shares the major 7 trends which will define the landscape of digital marketing. Know the major predictions made by the digital marketing expert and create a digital marketing strategy which actually works. Increase your ROI by including the buzzing things in your strategy. Read More.
Major SEO Trends 2018
Any SEO expert would agree on a fact that the landscape of Search Engine Optimization is drastically changed. The SEO tricks working really well before 2 years reap no benefits today. From AI tools to voice search, everything is making the field of SEO even more challenging and exciting. To make sure your SEO strategy is well aligned with the latest trends, make sure to keep yourself aware of the major Search Engine Optimization trends of 2018. Read More.
Major Social Media Marketing Trends
The latest and hottest buzz in the social media marketing industry is: The social platforms have shifted their focus from gaining more users to gaining more money. There are a few more radical changes have changed the game of social media marketing. To ensure you don't lose your position and can make your Brand more engaging, check out the top 5 SMM trends of 2018. The article cover trends which will define SMM game of small, medium and big brands over social media. Read More.
Major Content Marketing Trends
Content is king and there is no second thought on this fact. Each digital marketing expert will agree on the fact that any strategy would fail without quality content. When content is leading the game of each SEO and SMM campaign, then how can we leave trends of content untouched? Don't miss to check the top 5 buzz of content marketing in 2018, which will lead the SEO and SMM project towards a definitive success. Read More.
Keep visiting this Blog and subscribe to the blog posts to get regular updates about digital marketing best practices.
Please leave your thoughts/feedback and suggestions in the comment section to make us feel our presence and appreciation. Don't forget to share this article in your social network to help others learning the big buzzes of the digital marketing industry in 2018.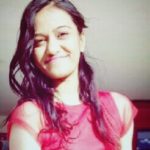 Ash Vyas has 10+ years of practical experience in digital marketing and international business development. She has written 100s of articles on various topics to live her passion of helping people with her knowledge and expertise. In addition to directing Digital Marketers India, Ash also delivers keynote sessions and holds key positions in some international companies as a consultant, director of operations and mentor.