More than 50 Social Media statistics are shared based on 2017 social media usage and facts. Use these data to devise the best social media marketing plan in 2018 to take your business towards success. These SMM facts share the importance of SMM in 2018 for any business.
Social Networking platforms have started playing a vital role in business growth because businesses can engage with their customers and prospects directly over the platforms where consumers are spending their time. Also, the landscape of social media has changed a lot in a past few years. It has been used by consumers to share their appreciation and dissatisfaction with a Brand. Social Media delivers measurable visits, leads, business and Branding to businesses with social media marketing. To make sure you don't ignore one of the biggest digital marketing channels in 2018, called,, Social Media, here are the major statistics and facts about social media, which each business owner and CMO (Chief Marketing Officer) must know before making a marketing plan and investment decisions:
General
2017 registered 2.80 billion active social media users worldwide.
56 billion Social media users browse social channels through mobile devices.
1 million new mobile social users get added daily.
96% people discuss about Brands online even if they are not following the official pages of that Brand.
56% online adult users use more than two social media platforms actively.
64% Millenials believe that social media is the most effective platform to get connected with a Brand.
95% adults from age group of 18-34 are most likely follow a Brand via one or more social networking platforms.
71% consumers are more likely to recommend a Brand to others which have served them with a good experience over social media platforms.
Visual content gets 40% more shares than other types of content over social media.
A social post shared by an employee or known person get 24 times more re-shares instead of a Brand.
91% retail businesses use two or more social networking channels.
81% small and mid scaled businesses use social media for their business marketing.
55% B2B buyers research about the business/vendor/product and their credibility over social media.
75% B2B buyers use social media to support their purchase decision.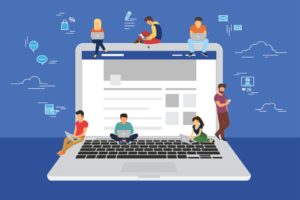 Facebook:
2 billion People actively use Facebook messenger.
22% total global population uses Facebook.
65 million or more small businesses are using Facebook company pages to communicate and engage with their customers.
5 million active advertisers use Facebook marketing daily.
4 million businesses use paid Facebook advertising to grow their business.
52% of online and offline purchases were influenced by Facebook.
LinkedIn:
500 million users across 200 countries use LinkedIn.
106 million active users use LinkedIn.
More than 3 million companies have LinkedIn accounts.
122 million people received interview invites through LinkedIn profiles.
Around 10 million job listings are active on LinkedIn on a monthly basis.
39% LinkedIn users use paid premium account.
Twitter: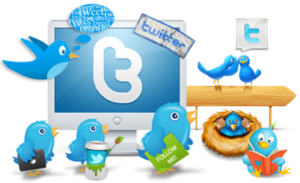 328 million accounts are active over Twitter.
500 million tweets are sent daily on Twitter.
77% users get more positive about a Brand which replies to their tweets.
78% users expect a response within an hour from a Brand over Twitter after posting a complaining tweet.
Tweets without hashtag can outperform tweets with hashtags.
Top Brands over Instagram experienced 58x higher engagement rate than Facebook and 120x higher engagement rate than Twitter.
65% U.S. Companies with 100+ employees use Twitter marketing.
Instagram:
800 million monthly active users use Instagram.
95 million photos get shared over Instagram daily.
32% teenager considers Instagram as the most important social network.
38% female internet users use Instagram; 26% male internet users use Instagram.
92% Instagram users are aged 35 or less.
Post tagged with other users receives 56% higher engagement rate over Instagram.
Post tagged with a location receives 79% higher engagement rate over Instagram.
Instagram has 70% Branded Hashtags
Snapchat:
178 million active users use Snapchat daily.
Around 3 billion snaps are sent daily.
47% US teens find Snapchat better than Facebook.
60% Snapchat users are under 25.
55% Snapchat users follow one or more Business Brands over Snapchat.
YouTube:
YouTube has 1.5 billion monthly active users.
On an average, 4 billion or more videos get viewed over YouTube daily.
More than 50% YouTube views come from mobile devices.
Average YouTube session of a mobile user is longer than 40 minutes.
Misc:
Pinterest has more than 3 million daily active users.
93% Pinterest users use it to make a purchase or to aid their purchase decision.
Google+ has more than 5 million daily active users.
60 billion messages are handled daily by WhatsApp and Facebook messenger.
More than 81% marketers experienced increased traffic with as little as 6 hours per week investment in social media marketing.
The top 5 most effective social media platforms to engage B2B audiences are LinkedIn (82% effective), Twitter (66%), YouTube (64%), Facebook (41%), and SlideShare (38%)
The social media statistics provide clear evidence that the social media are gaining popularity among users and not only these the consumers are willing to connect and engage with the Brands over these social networking platforms. If you are not using Social Media Marketing, you are losing a great channel to stay in touch with your audience and win their hearts. Social Media Marketing not only increases Brand popularity, but actively contributes in lead generation. If you are looking for trustworthy social media marketing services, get in touch. Our SMM experts will help you in the process of taking your Brand social to leverage business benefits.
If you liked this article, don't forget to share it with your network to benefit them with the social media marketing insight. Don't forget to share your thoughts on this article and social media marketing.
Statistic Sources:

Internet Live Stats
Dream Grow [SMM stats]
Smart Insight [Social Media Marketing Trends 2018]
Statusbrew [Social Media Stats for Business]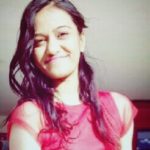 Ash Vyas has 10+ years of practical experience in digital marketing and international business development. She has written 100s of articles on various topics to live her passion of helping people with her knowledge and expertise. In addition to directing Digital Marketers India, Ash also delivers keynote sessions and holds key positions in some international companies as a consultant, director of operations and mentor.