Knowing trends which will contribute in the success or failure of SEO strategy is important. To help you with our expertise in 2018, here we share the top SEO trends which will majorly impact your SEO campaigns.
In the past few years SEO has changed the dynamics completely. In 2000, anyone could get into the game of SEO and dominate the results, but now, only an SEO specialist can lets a business to reach the sky of the top positions. Thus, it is important to know the major contributors of Successful SEO 2018 to ensure you or your SEO experts are working in the right direction.
2017 was comparatively peaceful year for SEO professionals as there were no major algorithm updates or hiccups introduced. However, many new things, such as, voice search, AMP (Accelerated Mobile Pages), Rank #0, etc. were introduced. We can expect a few more as such innovations to deal with in 2018 as well. Let's unveil 10 major factors which will dominate the SEO game.
1. User Experience will have the highest priority
Google has integrated AI and machine learning in its ranking algorithm and we can expect more algorithmic updates in 2018. Google always strives to deliver the best user experience and with usage of AI, big data and machine learning, this requirement will be more enforced. If a website is taking a lot of time in loading or has too high bounce rate or has too less user engagement, it is more likely to lose rankings. Thus, SEO experts need to devise the SEO strategy, which emphasis better user experience. Website optimization will play a very important role in SEO 2018.
2. Mobile first should be the mantra
"53% search queries of websites came from mobile search in 2017.", according to the shared statistics. It is evident that mobile search in increasing and with growing popularity of Smart devices and voice search, it is more like that this number grows in 2018. Moreover, introduction of AMP and Mobile-first-index by Google made it loud and clear to SEO experts that Google will favor the mobile friendly websites more. Thus, serving mobile users should be in the top priority focus of SEO professionals unlike past years when responsive websites and mobile user target was in the low priority list. Time to change the target and strategy if you haven't yet!
3. Go out of the box to Capture Voice Search Users
Voice search is a big buzz in the search industry and why not?!. Since the introduction of virtual assistance and voice search, users are inclined towards it. 53% teens and 40% adults used voice search in 2017 and as we know it went popular after half year passed and we have these numbers. Imaging 2018, when the accuracy of voice search is absolute high and the users' love for it is at peak. The challenge is voice search is more based on conversational queries instead of regular search. The traditional SEO strategy will not work with and we all SEO specialists need to find something out of the box to capture voice search users.
4. Content will rule the SEO game in 2018 as well, but with a twist
Content was and still is a king/queen of the SEO game. I sense it will be in upcoming years as well. However, with an introduction and emphasis on LSI (Latent Semantic Index), the content strategy which worked really well for the exact match keyword will disappear soon. This is the time to use more of behavior based and phrase match keywords. Moreover, theme based specialized content will make more sense than one keyword oriented short contents. This will be the year of smart content. Are you wondering to change the content marketing strategy? If not, start thinking about it, NOW!
5. Linkless Links will change the SEO game
Bing has already started giving high weightage to citation aka link-less links. Google has started considering "Brand Mentions" as a positive signal. The citation will play more important roles in the future because now search engines are more inclined toward people loved brands than a website with too many exact keyword matched backlinks to it. Does it mean backlink will disappear in future? Many SEO experts and influencers say, yes, it will! However, I think they are lying. The backlinks from credible and relevant sources are still considered as a vote to your site and still it is a major ranking factor with others so I personally advise not to ignore it. Also, start cultivating the new game plan to get more citations.
6. Rich snippet, Rank #0 and Knowledge graph should be the target
If you get any of these for a keyword, will all your relevant keywords Ranks get a boost? Yes and No, both. Confused? Let me explain. Google has made Search Results fancier than ever before with introduction of rich snippet, ranks #0 listing, knowledge graph, etc. It doesn't directly boost your rankings, but it attracts user's attention and increases CTR (Click-through-Rate) as well. As mentioned in the point #1 of this article, better user engagement and CTR in SERP will boost your website's performance for all keywords. So change the SEO game in this direction.
7. Link Sculpturing will increase the opportunities of ranking
If you are an aspiring SEO, let me clear I am talking about internal linking. An art of internal linking is called Link Sculpturing. If you use correct link sculpturing, you can boost your SEO benefits. This can be proved logically as well. Let me explain how,
It will give the required link juice to your different pages and the overall website
It will increase user engagement as now they are more likely to navigate your website
It will give links to the crawlers to crawl and index your webpages
Alert: Use this SEO tactic only if you're well aware of the facts related to it and good at it else it can harm you as well. You can take help of SEO specialist or SEO consultant for this part of website optimization.
8. Use Engagement has to be the target
As I have been shouting it for this particular thing since the beginning of this article, you must understand the importance of it. Getting top rank and users on your landing page wouldn't be enough to stay on the top. Your user has to leave a comment on your Blog and navigate through pages. The blog comments, Blog post shares, more time on the website, browsing relevant services and other signals will influence your rankings and performance in search engine result pages. Keep your efforts in the direction of increasing user engagement on your website.
9. Only SEO is not enough, go social
Google has started incorporating videos and social networking posts or articles in its search results. Also, according to some SEO experts, it has been experienced that the social engagement plays role in an overall performance of a brand on search pages. Moreover, Google has recently introduced celebrity feed from social networking sites in Google. All these are clear signals that SEO only is not enough. You need to perform social media marketing as well to win the SEO game.
10. Get Ready for experiments; started with Longer Description
SEO game is changing radically. You never know when something new (never seen or imagined before) gets introduced in the SEO. Clear examples are: voice search and long description. There was no existence of it last year and now it has been the buzzword in each SEO trend article. You need to be a proactive SEO expert now to stay in the game if you want to go the long way.
These are the top 10 SEO trends to be witnessed in 2018 and take it in writing from me, these trends will dominate the SEO industry. So start making SEO strategy around these 10 major SEO trends. Also, don't ignore other factors as ranking algorithm considers more than 200 factors.
Make sure to visit our article written on top 7 digital marketing trends 2018.
If you liked this article, help us in benefiting others with this knowledge by sharing it with your network. Please leave your thoughts and feedback in the comment section, we'll be happy to hear you.
Happy Marketing!!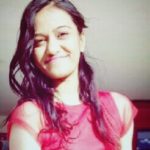 Ash Vyas has 10+ years of practical experience in digital marketing and international business development. She has written 100s of articles on various topics to live her passion of helping people with her knowledge and expertise. In addition to directing Digital Marketers India, Ash also delivers keynote sessions and holds key positions in some international companies as a consultant, director of operations and mentor.