To ensure assured growth of a business, it has to get into the smart digital marketing game. To help you devising smart and effective digital marketing strategy, here are the top 7 trends which will become the trendsetters in 2018's digital marketing industry.
2017 is waving good bye and this is the type to devise a winning digital marketing strategy for 2018. The digital marketing world has been dynamic for a past few years, so we can experience many new innovations in this field in upcoming year, but the trends to be worked upon by digital marketing experts can clearly envision. This article shares the top 7 trends to be worked upon to ensure you don't lose the game of digital business in 2018:
Growth of Augmented Reality and Social Media Advertising
Mobile app usage has been registered as more than double in the past year and that's the reason it is predicted more and more consumers will be using mobile platforms for performing search. Here, the brands are devising strategy of using "Augmented Reality" and social platforms to serve customer and prospects with the personalized ads. Pokemon Go was a clear example and hint of this technology. An example, is when you pass by a sweet shop, you start seeing personalized social feed with ads of that sweet shop. There can be use of Augmented Reality with other platform as well such as in-app notifications based on your location or past search history. This can be a major trend to be witnessed in 2018 and has to be used by the Digital Marketing professionals to devise successful strategy.
Role of AI in Marketing
Artificial Intelligence is changing the horizon of each industry and digital marketing is not an exception. The AI based tools are introduced to help digital marketing experts in understanding the user behavior and devising an overall buyer's journey. This tools will give all required information to create a clearer buyer's persona and devising a good digital marketing strategy; not only this, the AI tools will support Digital Marketing professionals in each stage of digital advertising to reduce their manual tasks with automation, plus, making the digital marketing process smarter.
Contribution of Big Data in Marketing Strategy Success
Big Data is a very large term, but, when you go to granular level, you get insightful data and clear patters. Also, the big data solution provides predictive analysis. As the demand of personalized marketing is increasing, this predictive analysis will help a lot in creating an effective digital marketing strategy and thus, it will be one of the trend setters in 2018.
Game changing Voice Search
Voice search and its role in digital marketing, especially, SEO activities are talk of the town in the digital marketing industry. Even those, who just don't understand what actually the role of voice search is in SEO or digital marketing is, are claiming it to become the next trend in 2018. If we talk about statistics, in 2017, 55% teens and 40% adults used voice search and as the quality of results is becoming better, we can expect more voice search in 2018. This is the clear evidence that voice search will play a major role in success of any digital marketing campaign and you, as an SEO expert, must have plan to work with voice search as it will surely make a big difference in 2018.
Digital TV Advertising
Audience loved the concept of digital TV and this is the reason the consumer rate of digital TV or IPTV is increasing remarkably. You must have come across leading actors performing web series on different digital TV apps like Voot in India and Netflix, Hulu, etc. internationally. The advertising on these digital channels will be one of the biggest trends in 2018.
Growth of complete digital transformation of Businesses
Till date many businesses were either not having website or having an outdated website which is not optimized. This type of website will be retired from the search results as better UX is going to be the key player in digital marketing. Furthermore, the upcoming year is going to be the year of complete digital transformation. It means to stay in the game of digital business, one need everything, from top to bottom, to keep his digital presence. This includes, having:
An optimized and SEO friendly website
Company pages on Social Media
Personalized Email marketing on regular basis
Also, it is becoming more important to use professional digital marketing service from a good company or an expert to ensure uninterruptable business growth in the digital era.
Necessity of Digital Marketing with ubiquitous Approach
Till 2017, people were happy using one out of many digital marketing channels. Some companies were getting leads through PPC advertising and some were happy with the professional SEO only. However, in 2017 it was clearly witnessed that social signals play role in boosting your organic ranks. The reflection of same brand in paid ads and organic rankings increase the Brand value and likeliness of lead generation as well as conversion. Furthermore, the consumers have started searching on more than one platforms and even studying the brand before making purchase. For example, a consumer browse through the website he found during Google search and then checks the social pages to know the credibility of the brand. This behavior makes it necessary to run full digital marketing campaign which uses all channels including, but not limited to, SEO, Social Media Marketing, PPC advertising, and Email marketing.
These are the top 7 trends to be witnessed in 2018. These digital marketing trends will change the game of digital marketing in upcoming year. If you will play smart enough to use these trends or hire a digital marketing agency which has expertise with the latest trends and digital marketing tactics, you will definitely receive abundant business benefits.
Final Thought:
The digital marketing has been shifting from traditional marketing to smart digital marketing and this will continue in 2018. To create a smart strategy, one needs to start learning using the tools or taking help of experts. This is the last call to change the marketing strategy to ensure growth of the business.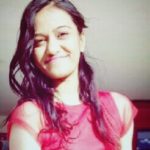 Ash Vyas has 10+ years of practical experience in digital marketing and international business development. She has written 100s of articles on various topics to live her passion of helping people with her knowledge and expertise. In addition to directing Digital Marketers India, Ash also delivers keynote sessions and holds key positions in some international companies as a consultant, director of operations and mentor.