Blogging is one of the most powerful tools of any SEO expert's arsenal. If you are a startup or small business owner who deals with limited marketing budget, regular Blogging is the activity must be performed. If you are unsure about a fact whether you should invest resources or money in Blogging or not, I would like to share top 50 statistics and facts about Blogging. Having a look at these stats will help you in decision making about investment in Blogging activities as well as give you a clear idea of importance of Blogging:
Business:
50% of top 200 companies belong to Fortune 500 groups have a public corporate Blog.
86% B2B companies use Blogging on a regular basis.
77% B2C companies have a corporate Blog.
45% digital marketing experts believe regular blogging is the #1 content strategy.
Around $790 million are spent on Blog development and marketing by companies.
81% companies consider their blogs "useful," "important," or "critical".
Buyer:
60% consumers feel more positive about a company after reading custom content on its site.
70% consumers get to know about a company through a Blog instead of an ad.
79% online buyers spend 50% of their time in researching a product online through a series of articles and Blogs.
51% online shoppers read the Blogs.
61% U.S. online consumers have made a purchase based on recommendations from a blog.
Blogs have been rated as the 5th most trusted source for accurate online information
SEO and Lead Generation:
97% more links are received by the websites which Blog regularly.
434% more indexed pages received by the companies that Blog actively.
Blog traffic generation increases by up to 30% after 21-54 Blogs published on the website.
94% more views received by the articles with images.
55% more website visitors are received by the company which Blogs regularly.
On an average, compounding blog posts make up 10% of all blog posts and generate 38% of overall traffic.
92% companies acquired a customer from Blog which Blogs more than once in a day.
126% growth in lead generation is experienced by small businesses that Blog than those who don't.
67% more leads are received by the B2B digital marketing professionals who Blog regularly than those who don't.
13 times more positive ROI received by the business that put regular Blogging in a priority.
Blog Marketing:
68% Blogs are shared on social networking sites by the Social Media experts.
32% SMM experts republish a Blog post on Facebook.
25% SMM experts republish a Blog post on LinkedIn.
76% B2B digital marketing specialists use Blogging as an important part of their marketing strategy.
65% digital marketers are willing to increase their use of Blogging in the upcoming year.
86% B2C digital marketing professionals use Blogging as an important part of their marketing strategy.
Platform:
115 different Blogging platforms exist.
96% Blogs are hosted on WordPress; 18.7 Million Blogs are on WordPress.
8% Blogs are hosted on Blogger platform; 751 thousand Blogs are on Blogger.
2% Blogs are hosted on the rest of the Blogging platforms.
Readers:
23% internet time is spent in reading Blogs.
77% internet users read Blogs regularly.
On an average, people read 10 Blogs per day.
In the US, internet users spend 3x more time on the Blog than email.
94% people shares Blog with a thinking it is helpful to others. Thus, Blogs get more shares comparatively.
36% people prefer list-based headlines.
Bloggers:
3% of total blogging population are 21-35 years; 20.2% Bloggers are 20 years or younger than that; 19.4% Bloggers are aged 36-50 years; 7.1% Bloggers are 51 years or older than that.
Only 6% of bloggers publish the majority of their original content as guest posts.
15% Bloggers use video content.
7% Bloggers put an image in their content.
51% Bloggers put multiple images in their content.
3% Bloggers publish one post per week.
20% Bloggers publish two to six posts per week.
33% Bloggers who spent 6+ hours per post reported "Strong Results".
On an average, a blogger takes 3.16 hours to write a quality Blog post.
On an average, a Professional Bloggers maintain 4 Blogs.
6% Blogger edit their own content.
7% Bloggers ensure to check their Blog performance through Analytics.
Blogging is one of the most effective digital marketing strategy and used by many experts. Also, it is more trusted by the consumers. If you are not blogging yet, the fact is you're missing many business opportunities. You must START NOW!
If you don't have enough resources or time to manage regular blogging, please get in touch with us. We have a team of experienced content writers and SEO experts who work together with a single mission to achieve the best ROI on your Blogging investment.
Sources:

Website builder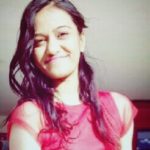 Ash Vyas has 10+ years of practical experience in digital marketing and international business development. She has written 100s of articles on various topics to live her passion of helping people with her knowledge and expertise. In addition to directing Digital Marketers India, Ash also delivers keynote sessions and holds key positions in some international companies as a consultant, director of operations and mentor.