You might have noticed a small circle with a checkmark in it besides the name of the page. Yes, that is called badge or gray badge because of its gray color. Facebook gives that badge to businesses, brands, media companies, and public figures. It is not easy to get. There is a verification process to follow and once the process is followed, it is verified by Facebook and on successful verification, the badge is granted to the pages or profiles.
In mid-October 2019, Facebook announced removing that gray badge from the business pages. The process will start from the 28th of October 2019 and will take some time in removing the badges from all business pages. However, the badges of brands, public figures, and media companies will stay as it is.
The small and medium business owners, as well as the big scaled businesses that have not yet become the brand, are in shock with the news.
Why that gray badge matter?
That tiny symbol actually symbolizes that the business that owns the page is legitimate. It directly impacts on
Brand building activities of the company
Lead generation activities of the company and
Sales process of the company
As one can assume, the ultimate difference is made on the sales and ROI of the company.
What can one do once the badge is removed?
The gray badge used to make it clear that this business is verified by the Facebook team and it is trustworthy. Now, as that badge will be removed, the business and digital marketing experts need to put additional efforts to prove the authenticity of the page and the business.
What is recommended by Facebook?
Facebook recommends to assure the profile is completely filled and optimized of the page as well as the posts are more legitimate and regular.
When will it remove badges?
As mentioned earlier, the process of removing the badges will start on the 28th of October 2019 and will continue until all badges from all pages get removed.
What should be the next step of businesses?
Redefining the social media marketing strategy for Facebook should be the first step. You can also take the help of a reliable digital marketing or SMM agency.
We offer Facebook marketing and social media optimization/marketing services. Contact us to know more about our services and how we can benefit you.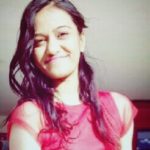 Ash Vyas has 10+ years of practical experience in digital marketing & international business development. She has written 100s of articles on various topics to live her passion for helping people with her knowledge & expertise. In addition to directing Digital Marketers India, Ash also delivers keynote sessions and holds key positions in some international companies as a consultant, director of operations and mentor.