Google has launched the latest algorithm update, namely, September 2019 Core Update. It is more concerned with content quality, read on to know more about it.
What Google Aims for?
Google is one of the most client-centric companies in the world as per the claims made by Google and of course, its actions prove the same. It keeps on releasing small updates, major algorithm changes, and core algorithm updates to assure a better quality of search results for the searcher. In simpler words, Google aims to provide the most relevant and informative results for people that search on Google for something.
New Habit of Google:
Unlike past history when webmasters start facing the changes, report Google algorithm change and name these algorithms with weird names, now, Google started announcing about the major algorithm updates on its social media handles so all webmasters and SEO marketing service provider companies can be well prepared or review the effect, at least.
Latest Google Algorithm Update
Recently, Google announced the latest major update in its core algorithm and this update is named as September 2019 Core Update by the Google team. This algorithm is one of the major updates announced by Google after March and June. It means, yes, within a single year, 2019, Google released 3 major core algorithm updates.
Global Effect This Time
This Google algorithm update is released to all different data centers of Google and that's why it will affect all sites all across the world based on the quality criteria set in September 2019 Core Update. As per the formal announcement made by Google, it will take a few days to roll it out completely and there will not be any formal announcement about the completion of the algorithm rollout because as per the Google team there are often small updates pushed by Google regularly.
What This Algorithm Is about? Who Will be Affected?
This algorithm is completely focusing quality of content. Yes, that's why the content was a king; it is a king and it will be a king in the world of SEO.
The good news is the algorithm is a refined version of the core update to better evaluate the quality and relevance of the content to the search query to make sure even new players that are good enough get better ranking, unlike the earlier time when influencers ruled the top 10 rankings. It means if you or your SEO expert know how to use content in your favor as well as best practices of content marketing, then you are more likely to be either win the game or stay safe, but definitely, not lose the ball. However, if you or your SEO professionals just don't know what the content quality standards of Google are, then you need the help of a trustworthy SEO company.
Who Are Affected?
The algorithm is still rolling out and there is no news that it has finished yet. Thus, it is difficult to give exact figures, but there are some updates from SEO influencers. For example, Mozcast shows heavy weather change in terms of Google ranking in the past 30 days and it is still continuing. Barry Schwartz, a renowned SEO writer, has shared the following statistics:
52% of sites have not faced any changes
21% of sites have lost rankings
21% of sites have improved rankings
As per the further shared details, the industry verticals that are majorly affected by this update are healthcare and finance, especially, E-A-T related topics.
How to Know If It Has Affected You?
You can check your graph of organic traffic in Google Analytics after the 24th of September 2019 to till date. You can also see a performance change in Google Webmasters from the given date to today. If you are not familiar with any of these tools, you can take the help of an SEO expert or a trustworthy SEO agency to perform a review and create a report for the same.
What Can You Do to Get over the Negative Effect?
Google has simply said do nothing in the blog post shared on Google Webmaster Forum blog. However, this is not something you can afford to opt for. Below are the tips to follow to recover from the negative effect of Google September 2019 Core Update:
Review website content from a plagiarism point of view. Of course, you may have used the best content writing services, but it has been seen in many cases, some writers copy content without consciousness of the main site owner. It is always good to double-check. Isn't it?
If you are running ads on your site, make sure there are not too many or irrelevant ads.
Check if the content has unnaturally stuffed keywords in it or everything is good.
Make sure there are no typos or grammar mistakes in your webpages and blogs.
The sources of the statistics or other information must be cited clearly.
The content must have a clear flow.
The content must be easy to understand.
The title of the content and the body of the content must match with each other.
These are the basic criteria for a content quality set by Google. If this sounds confusing or you think your existing SEO team is not able to gauge these intricate search quality criteria, you must consult a company or specialist in SEO that knows the nitty-gritty of September 2019 Core Update and other Google quality standards.
We are one of those rare SEO agencies that learn, unlearn, learn, master, and apply the best SEO practices. If you need the best SEO services, contact us.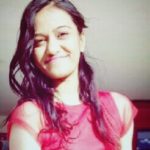 Ash Vyas has 10+ years of practical experience in digital marketing & international business development. She has written 100s of articles on various topics to live her passion for helping people with her knowledge & expertise. In addition to directing Digital Marketers India, Ash also delivers keynote sessions and holds key positions in some international companies as a consultant, director of operations and mentor.