PPC is the most commonly used term in the Search Engine Marketing industry. But, what is it actually? How does it work? Who can use it? What are the pros and cons of PPC marketing? All these questions are answered in this article.
PPC stands for Pay Per Click. It is also known as CPC that stands for Cost Per Click. The PPC or CPC is a model used in the digital marketing industry by the advertising networks and advertisers.
Definition of PPC / CPC
An advertiser bid for an ad position on popular advertising networks. Whenever someone clicks on the ad and take an action, the advertiser need to pay the predefined cost (bid he made for that ad position) to the advertising network. This model is known as PPC advertising and advertisers call it PPC (Pay Per Click) or CPC (Cost Per Click).
What is Advertising Network?
The PPC advertising network is the place where the ad will be displayed. The most renowned PPC ad network is owned by Google and it is called, Google Adwords. The advertisers can display their paid ads on Google search engine in the available ad positions and they pay for each click made by the users. In Google, Ad positions are available on the top, bottom and the sidebar of the search results.
There are many more ad networks that run ads with PPC model. Some of them are listed below:
Other search engines such as Bing
Affiliate websites
Google Display network
High traffic volume websites
And more
Google distinguishes the paid ads with a clear label, called, "Ads". See an example below:
How does PPC model work?
The advertiser defines a PPC campaign that has many things in place, such as,
Keywords
Ad Groups
Ads
Sitelinks
Negative Keywords
Landing Page
Target
And more
The advertisers bid for the top places in the search network. The advertiser that has the highest bid gets the top position and each time someone clicks on the ad, he/she gets billed for the click. The Google Adword considers quality score along with the bid to reward the top rankings.
Who can use Paid Ads?
Anyone who wants to use quick results by investing in paid advertising can use PPC advertising. It can be a startup, individual service provider or a renowned company.
Why to use PPC?
PPC gives quick results. In organic digital marketing such as SEO, you need to perform a lot of activities and also have to wait as it doesn't give top rankings immediately. Using PPC marketing, you can get the top rankings immediately and start generating visits and leads.
What are the benefits of pay per click marketing?
Quick acquisition of top positions
You can start with low
Highly targeted ad exposure. You can define the audience, geography, device, and many more parameters
You can control the budget and marketing
Results are measurable
You can change strategy immediately
Pay only for clicks made
Boost organic activities
Achieve business goals faster that can be increased visits, leads, awareness, etc.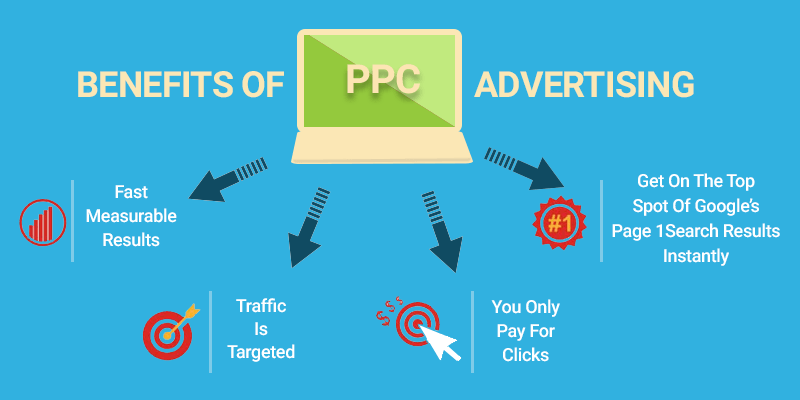 What are the Disadvantages of PPC advertising?
You have to pay every time someone clicks
It needs expertise and thorough understanding else you will run out of money
Turns out expensive marketing strategy if your lead conversion ratio or product cost is low
You need to keep on spending and hustling for the top position
You won't be able to increase your digital score and position
You will disappear as soon as you stop using paid advertising
PPC aka CPC is good to seize the market and getting quick returns. However, it requires expertise. You may learn about the best practices of Paid ads in Google by mastering the material shared by Google itself. Each advertising platform has its own eBooks to learn about the platform and get the best results with your investment. You can also take the help of a PPC marketing agency by paying them monthly fee and all the hard work will be done by them.
We, at Digital Marketers India, have certified PPC experts that can help you in setting up your Pay Per Click campaigns and running it to yield the best returns. To discuss your requirements, get in touch.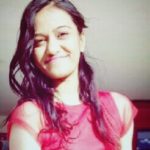 Ash Vyas has 10+ years of practical experience in digital marketing and international business development. She has written 100s of articles on various topics to live her passion of helping people with her knowledge and expertise. In addition to directing Digital Marketers India, Ash also delivers keynote sessions and holds key positions in some international companies as a consultant, director of operations and mentor.