Brief:
The owners of a healthcare consulting service provider website were concerned with the sudden keywords rankings drop and declining traffic from Google which was one of the biggest sources of visitors for lead generation and conversion for them. They were seeking for help to find the cause and possible solution. The SEO experts of Digital Marketers India (DMIn) provided the SEO consultancy and required services to identify the root cause, which was the Google Penguin algorithm penalty, and recovering from it.
About client company
The client has alliances with different healthcare institutes/organizations from a small doctor clinic to big multi-specialty hospitals in India. They provide the consulting service and required help in finding and getting the best medical help to the Indian and foreign customers during each stage of medication.
Issues faced
All of the sudden the keywords rankings dropped dramatically in Google. This resulted in heavy loss of visitors and leads which were coming from Google. They tried all possible solution, but they couldn't find an appropriate solution for the same. They approached our SEO experts to get the solution.
Our Work Approach
Our SEO expert had detailed discussions with the client duos about the issues they are facing
After collecting all required information, our SEO expert ran a health check on the website using a few tools
With the years of experience in the Digital Marketing field, it didn't take long for our SEO expert to find the cause of the issues, which was, 'Penalty by Google under Penguin Algorithm Rules'. This happened due to poor link building in bigger quantity from a cheap SEO services they had opted for earlier.
The next step taken was an enormous process of

Finding all the backlinks to the website
Locating each bad backlink with manual review process
Taking required action to remove those links
Review the link removal and repeat the process until we ended up with a few links which could not get removed
The remaining bad links were submitted to Google using the tools with an action request of 'disregard' those links

After this link cleanup process, the site started getting into the shape 
Result Delivered
We delivered the following results with our SEO consultancy and SEO service:
Identifying the issue of declining traffic from Google
Took necessary action of cleanup for the website
Delivered a website with zero bad backlink pointing back to them
Recovery from Google Penguin penalty
 Client's note
We tried a lot many SEO experts and so called SEO agencies, but we were not getting any visible results. After facing this misery for almost 9.4 months, we get to meet an SEO expert of Digital Marketers India who is apt to find the issue in a jiffy. Yeah, it took a lot of time in cleaning the website, but we got a cleaned website and we also recovered from the penalty.
Our Director's note
Digital Marketing services are a market demand so everyone uses it. The problem is people try to look for the cheap SEO service and hire those SEO agencies who know nothing more than blink link-building on name of SEO services. We highly recommend, do not waste your money on this. It is better to take a few services, but credible one from the experts. They charge more because they deliver better. If you go for a cheaper solution, you have to be ready for the outcomes. Our client made the same mistake and he lost his money invested in SEO for all those years, plus he had to pay additional for removing the work done in all those past years on name of SEO. Instead of this if he had invested in the right marketing agency, they would have been in a better position. Never mind! I'm happy that we could give them the right solution and advice.
*Please note, due to NDA, we haven't disclosed the name of the clients and their company.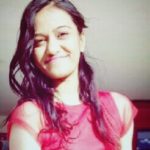 Ash Vyas has 10+ years of practical experience in digital marketing and international business development. She has written 100s of articles on various topics to live her passion of helping people with her knowledge and expertise. In addition to directing Digital Marketers India, Ash also delivers keynote sessions and holds key positions in some international companies as a consultant, director of operations and mentor.