Social Media plays an important role in talent hunting and recruitment, for both, candidate and companies. The companies have started reviewing a candidate profile and footprints on social networking sites to ensure they hire the best talent for available vacancies. On the other hand, candidates use social channels not only to find a job, but also to research about company culture and brand to select the best company for better growth. If you are in recruitment business, we have done some hard work for you to collect interesting and important statistics related to social media and recruitment which you must know.
Job Seekers:
14.4 Million Job seekers have used social media to find a job.
48% job seekers used social networking websites to find their most recent job.
69% job seekers are more likely to apply for a job if the employer brand is actively managed and digital brand plays a bigger role in this.
59% job seekers take help of social media to research about the company and culture at the company.
55% of Job Seekers declined to apply for a vacancy when they read negative reviews about the company. The online review impacts a company's reputation significantly.
84% employees are more likely to consider a job offer from a company which has a better and stronger reputation than the current employer.
75% employees agreed that social media is a valuable tool for managing brand reputation.
64% LinkedIn users hold graduate or higher educational qualification.
Companies:
99% Employers believe employer brand and reputation management is vital to attract top talent.
95% Employers believe employer brand protection will become more important in the upcoming five years.
91% Employers believe Social Media will become a more significant source of recruitment in the upcoming five years.
91% Employers are using social media for recruitment and talent hunting.
87% recruiters mentioned they review social profiles of potential candidate to see their belief and mindset before making a job offer.
80% recruiters believe social profile screening helps in recruiting the candidate who is best cultural fit to the company.
93% companies use LinkedIn; 66% companies use Facebook; 54% companies use Twitter for talent hunting for available vacancies.
73% companies successfully hired good candidates from social networking sites.
Companies with an integrated approach to talent management have an 87% greater ability to hire the best talent.
A job post gets 36% more applications if it has a video in a job post.
Facts:
Job seekers rank social and professional networks as the most useful resource for job hunting compared to job boards, job ads, employee referrals, recruiting agencies, and recruiting events.
The contents shared on social pages of company contribute in increasing number of applicants for a vacancy at the company.
A typical LinkedIn user has a higher level of education.
Social Media and Social Recruiting Software are the No. #1 planned technology investment of 2017.
Employers believe that Social Media Marketing will be the most in-demand HR skill by 2020, followed by Data Analysis and Predictive Modeling.
The popularity scale of different social networking sites among recruiters and Job seekers: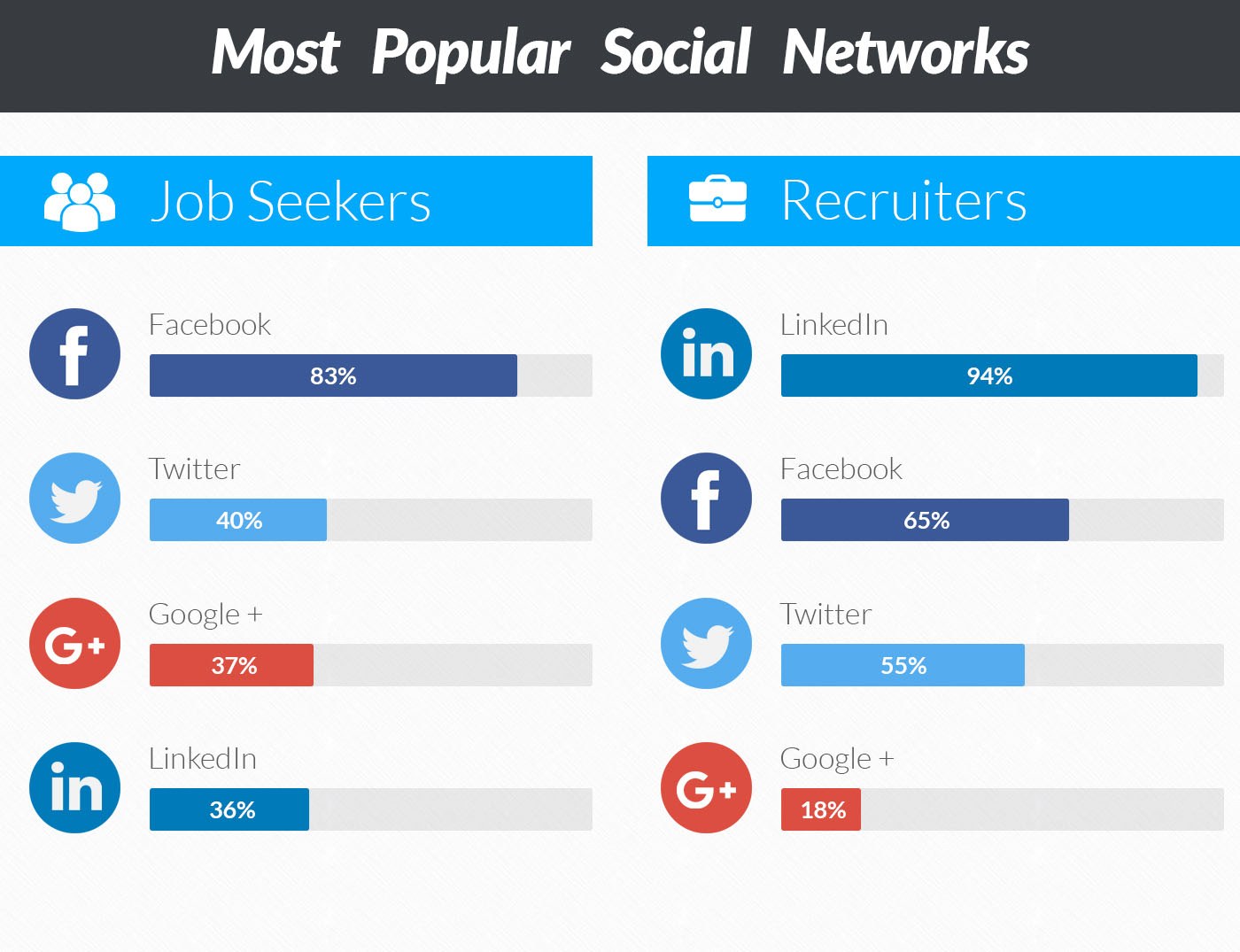 Sources:
www.jobvite.com/wp-content/uploads/2016/03/Jobvite_Jobseeker_Nation_2016.pdf
theundercoverrecruiter.com/global-stats-recruiting-trends/
careerarc.com/blog/2017/04/future-of-recruiting-study-infographic/
hirewell.com/blog/hiring-recruiting-stats-you-know-2017-infographic
talent-works.com/2017/09/27/social-media-recruitment/
jobcast.net/26-social-recruiting-stats-and-facts/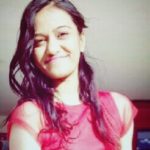 Ash Vyas has 10+ years of practical experience in digital marketing and international business development. She has written 100s of articles on various topics to live her passion of helping people with her knowledge and expertise. In addition to directing Digital Marketers India, Ash also delivers keynote sessions and holds key positions in some international companies as a consultant, director of operations and mentor.