The biggest mistake digital marketing professionals make is throwing darts in the dark. They just use the same old school strategies that were working really well a few years back. The landscape of the digital world and behavior of buyers have been changed in a past few years. Furthermore, the technological innovations such as AI, voice search, etc. are changing the game and now using the same old schooled digital marketing strategy will not work.
Then, what to do?
How to create a winning digital marketing strategy?
Research and collect concrete data, facts and statistics on current trends that are working at the moment. Use this information to build a winning digital marketing strategy and lead your game of marketing towards success.
It would take a lot of time in researching and collecting these data. Let us help you. We have done all the hard work for you. Here is a complete list of articles you must read before starting your digital marketing strategy:
Trends to be witnessed in 2018
Top 7 Digital Marketing Trends
What will be contributing strongly in digital marketing is revealed in this post sharing the major 7 trends of digital marketing.
Top 10 SEO Trends
Search is the biggest channel of digital marketing and any business can't ignore it. To build an effective SEO strategy, go through these top 10 SEO trends predicted by an SEO expert with a decade long experience.
Top 5 Social Media Marketing Trends
The growing popularity of social channels and the changing fact of search that have started counting social signals have made usage of social media marketing necessary. See what will be working in an upcoming year to define a result oriented SMM plan.
Top 5 Content Marketing Trends
Any digital marketing plan is incomplete without content. Any marketing expert just can't imagine any successful marketing strategy without content. To help you in making effective content strategy, here are the 5 major content marketing trends for your disposal.
Major stats and facts about digital marketing
As now you are well aware of the trends to be looking forward in 2018, this is the time to look at the major statistics and facts.
Why?
Knowing the trends and fact that are collected from credible sources and user behavior in the past year will help you in selecting the right channels to get more results with least efforts. Of course, you can double the efforts to get better results on the platforms and strategies that give better results.
So here we go with the list of the top Blogs to be read to learn about the stats and facts to create a successful digital marketing strategy. If you are practicing any one marketing channel, for an instance, if you are working as an SEO expert, then also I insist to read each article to define a better strategy as now each digital marketing channel influence the success of another.
35+ SEO Stats
Search has been the biggest channel in digital marketing. To see how search is working and what is the behavior and benefits bestowed by SEO, here is an article sharing more than 35 statistics giving you clearer path to success with your SEO activities.
55+ Social Media Marketing Statistics
There are so many social networking platforms. Facebook, Twitter, LinkedIn, YouTube, Snapchat, and Instagram are the major and most popular among all. To create a winning SMM strategy; to identify the most effective social media marketing platforms, you need to know the stats and facts about it. Here is an article shared by an SMM expert which revealed more than 55 stats of different social media websites.
50+ Content Marketing Stats
Content is the biggest weapon in digital marketing, but, which type of content is effective. What content shall we use for better results? What content yields good results? All the questions are answered in this article sharing more than 50 statistics about content and content marketing.
50 Blogging Statistics
Strategic and regular Blogging can be the best digital marketing strategy. It is also a boon for the low budget businesses. If you don't have enough budget for marketing, you may use just Blogging to get benefited. Explore top 50 statistics that will give you a clearer hint about Blogging and its power.
This is a complete list of Blogs you must read before building your digital marketing strategy to lead 2018 with success.
Don't forget to leave your feedback in the comment section and sharing this article with your social network to benefit them with this knowledge.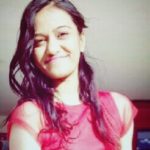 Ash Vyas has 10+ years of practical experience in digital marketing and international business development. She has written 100s of articles on various topics to live her passion of helping people with her knowledge and expertise. In addition to directing Digital Marketers India, Ash also delivers keynote sessions and holds key positions in some international companies as a consultant, director of operations and mentor.