On January 11, 2018, Mark Zuckerberg, Facebook Owner made an announcement of diminishing publisher content from the main news feed of Facebook user. In simpler words, people will see more posts from their friends and families and will not see posts from the business pages, even if they had liked those. Does this algorithm update will sabotage small business owners and Facebook marketers?
The detail of this biggest Facebook algorithm change is as below:
Now onwards, Facebook will show more posts of your friends and families on your news feed. The posts from business pages will be displayed less to none. However, some business or community post, which has a lot of reaction, comments and huge engagement will be visible on your Facebook timeline aka home page. This means those Facebook posts that are not receiving any reactions from the audience will be killed to death within the company page itself.
The reason behind this algorithm update was revealed by Mark, owner of Facebook, which says, "Facebook's core agenda is creating a platform to keep people closer to their family and friends. Thus, we will show those posts more than business posts."
Read complete post of Mark about this announcement, here: Mark
Is it death signal for small business owners on Facebook?
Big brands have millions of likes on their pages and often receive hundreds of interaction on their posts. Furthermore, these big companies have highly skilled SMM experts who can create amazing content. A small business owner can't afford to hire SMM experts to create as such content. Moreover, the small businesses and small scaled social media marketing company can't afford the paid campaigns to boost their pages on Facebook to get more engagement. Is it a clear sign to make influencing brands getting win by suffocating the small businesses?
How Facebook contradicts between its own actions?
According to the announcements, the Facebook will not show publisher content, i.e., posts from companies and communities, but, I can see sponsored posts of different companies on my timeline. What does it mean? Are they forcing each business to use paid ads?
Another important point is, if they had developed this platform to let people connect with the family and friends, why they ever introduced "Business/Company Page" feature? They shouldn't have introduced it ever, similar to WhatsApp or Twitter. Now, when they had allowed having a company page, then why they don't show posts of the pages even to those who have liked it already?
Contradictions between their revenue model and this so called public favored announcement
The biggest issue with this statement is they are still showing sponsored ads. Now, the question is what about those sponsored ads that are not getting engagement. Will they show those sponsored posts on the timeline? Or will they take money, but won't show them? In both cases, they are not following their statement of being the people's platform.
How can they neglect their important segment of consumers?
Facebook keeps on claiming they want to make the platform better for their consumers, then how can they neglect the small business owners having their company pages? 65 million or more small businesses are using Facebook company pages (Source). Removing their feed from the timeline completely! Isn't it neglecting behavior of Facebook towards them? There should be some feature benefiting this segment of users as well.
Is Facebook pushing all of us to use paid ads?
It seems so as of now. I can't see organic posts of the pages I like, but I see 3/10 posts are sponsored on my feed even if it has no engagement. See bellow screenshot of a sponsored post I've seen that has mere two likes: one of them from the page itself.
What could have been a better solution?
A better solution could have been asking a consumer to update his timeline if he wants to see more feed from pages or connections? (Right now, consumers can allow business feeds, but it is difficult to locate and set. Plus, almost nobody cares to change default settings, so it is useless.) Another alternative could be introducing a new tab for the company and community feeds. It means two segments of the timeline: one for family and friends and another for pages a consumer has liked.
Does it mean I should stop posting on my Facebook Business Page
No. You should keep your good efforts going on there. You can't ignore a fact billions of people are using Facebook. Your business may not appear in the main timeline, but, it can still appear in search result.
Also, you can't ignore two important facts:
Customers research about a company on their Facebook page (and other social platforms). Active page will make a positive difference.
Candidates gauge company culture of a company by researching on their Facebook page. Candidates are more likely to take a job in a company with a happy working environment.
Bottom Line:
Facebook made a big change in life of many small businesses and social media marketing professionals working on a small scale. They made it a big win for big Brands and their paid ads business (seems so to me). Still, small business shouldn't stop Facebook marketing. They can define some interesting social media marketing strategy to increase engagement.
What's your thought on this? Don't forget to leave your feedback in the comments.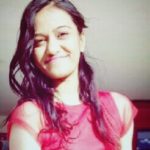 Ash Vyas has 10+ years of practical experience in digital marketing and international business development. She has written 100s of articles on various topics to live her passion of helping people with her knowledge and expertise. In addition to directing Digital Marketers India, Ash also delivers keynote sessions and holds key positions in some international companies as a consultant, director of operations and mentor.