What is linkless link? Can you get the benefits without any clickable link? How linkless link will benefit your business? Why link-less links are predicted as future of SEO?
All these questions are answered in this article.
Links are still one of the major ranking factors in the game of SEO. The backlinks aka incoming links still work as votes for your site and give you SEO benefits. Thus, don't stop building quality backlinks from high authority and niche domains. However, the future of SEO and business growth with online marketing has started facing a major shift in one of the SEO ranking factors. (Read about top 10 major SEO ranking factors). Linkless links are gaining popularity in the SEO world. In fact, Bing has clearly announced that they are considering them as one of the ranking signals in their SERP algorithms. There is no official announcement made by the Google on this, but many evangelists and digital marketing experts have mentioned that Google is considering this attribute as a positive ranking signal and giving certain ranking benefits as well. Let's delve deeper into this topic to learn what it is actually and how does it work?
What is Linkless Link?
It is also known as link-less attribution. When an external webpage refers your company, brand or product name in their publication without adding any hyperlink or clickable link, it is known as linkless link. As you can assume, the name is derived because of its characteristics of just having a textual mention and no clickable link. This mention is considered as a link-less link for a Brand.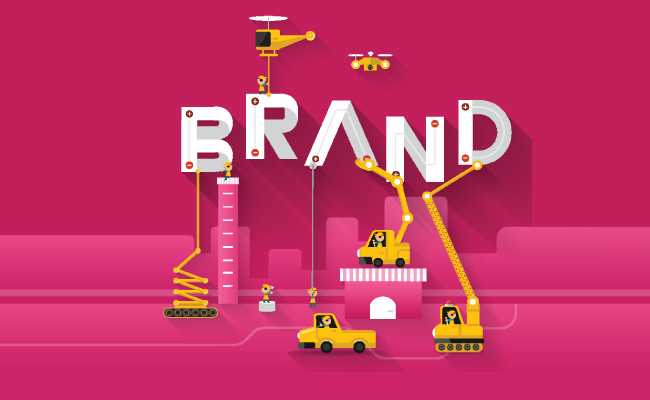 How valuable this linkless links are?
The value of this kind of backlinks (yes, we can consider it as a backlink as it is adding value in our Brand popularity) are highly dependent on multiple factors of the domain that mentioned your business/brand/product. Some of the key factors are listed below:
Domain authority (PA, DA, Age, etc.)
Number of links on the page
Nature of the page (Spammy/ non-spammy/ etc.)
Freshness
Relevancy
Traffic volume
User behavior (traffic, bounce rate, dwell time, popularity, etc.)
Internal linking
Mentions
Based on these factors the search engine defines the value of this linkless link. As a clear fact a mention on a high authority website will pass more value and benefits.
What type of mentions yield positive benefits?
Not each mention on the web will give you an equal benefit as you think. For example, the manipulative mention that your link building team leaves in a comment section wouldn't give you the SEO benefits. Below are a few examples of the credible mentions of a Brand, business or product that pass positive benefits to your business:
Digital news-release
Article
Review
Comment of a consumer in a forum or community
Social mentions
Podcast or video transcript
Niche webpage
Why search engines started using it?
The search engines were using backlinks to define the popularity of the website. More backlinks were considered as more popularity and credibility. However, over the time it has been witnessed that SEO professionals often manipulate the backlinks with their link building activities. Thus, the search engine industry has started making a shift towards credible mentions because now, search-bots have become more intelligent in understanding the correlation of keywords and brand popularity. Also, it can define the manipulative and organic mentions.
To meet the main agenda of delivering the most accurate and relevant results to searchers, the search engines have started using the linkless links as one of the ranking factors.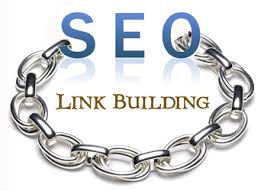 How much weightage link-less mentions have in SERP?
It is difficult to define at the moment, but yes, it is one of the top ranking factors because it defines the popularity of the brand. Also, search engines have hundreds of ranking factors, so the weightage of a particular ranking factor is not more than 10%. The key is we, SEO experts, shouldn't overlook any ranking factor to get space in the most competitive place of the world: Top 10 Rankings.
How does it help in SEO and Business development?
The hyperlink on an exact match keyword helps us in getting higher ranks for that keyword. The link-less attributes don't have hyperlinks on a keyword, then how will it help in SEO. This question puzzles many marketers and business owners. To know the benefit of linkless link, let's see how search engine works with this link-less links:
A search-bot crawls a page and note the mention of a brand/business/product on it.
It also correlates the content with the brand name.
If the mention is positive and exposed on a good website, the business gets a positive boost as a popular brand in a specific niche.
Let's understand with an example:
A search-bot crawled an article written about Digital Marketers India's SEO services.
The search-bot will see the Brand mention and content about our SEO services.
If the article is talking positive things about our Search engine optimization services, then we will get a positive boost in the SEO niche (also for the keywords written in that article).
This works in the opposite direction as well. A negative mention will drag a brand position down in a specifically mentioned niche.
There are also benefits of lead generation and Brand awareness coming with the SEO benefits. How? Let me explain, when a reader reads a positive article about your business:
He/She will be well aware of your brand name
He/she may run a search for your brand and explore your website, social pages, etc. Here your other digital marketing efforts play a role to entice a prospective customer and contribute in lead generation.
As you have a strong digital profile, the chances of lead conversion are higher.
Benefits of Linkless Links:
Positive Brand awareness
SEO benefits in a specific niche
Lead generation
Higher ratio of lead conversion
Clear protection from algorithmic penalties such as the penguin
End note:
The link-less mentions has started defining digital success of a business. You must start working in this direction of getting some credible mentions. At this time, wise move will be balancing the activities with current and futuristic approach to enjoy unstoppable benefits from the digital world.
Need the help of a professional for marketing your business digitally? Contact us.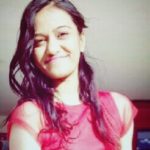 Ash Vyas has 10+ years of practical experience in digital marketing and international business development. She has written 100s of articles on various topics to live her passion of helping people with her knowledge and expertise. In addition to directing Digital Marketers India, Ash also delivers keynote sessions and holds key positions in some international companies as a consultant, director of operations and mentor.