Updated on 31 Jul 2020 with the latest information
Digital marketing is important for any business to assure steady growth and success. If you are a digital marketing expert or aspiring marketing professional, the first step to learn is devising the best strategy. Being a business owner, you should be aware of first phase information and ask about it to your digital marketing expert to assure your online marketing project is in the right hands. In this article, I will briefly share a stepwise guide to devise an effective digital marketing strategy that actually yields amazing results.
In the early days of digital marketing, the competition was too low. Thus, digital marketing experts jump into the field and start distributing content and building links. In fact, a few hundred directory submissions can get your website on the top. As time passed, more and more businesses started using the power of digital marketing. To assure the quality of search engines' results, a lot of quality checks were integrated into the ranking algorithms of search engines. The result is the demand of the human intelligence increased. The early days digital marketing activities stopped giving results, even worse, it started giving penalties.
To assure your digital marketing project is in the right direction, you have to make sure you start right as well as you proceed in the right direction. Whether you are running 360 degrees digital marketing campaigns or acquiring just one channel of it such as SEO, you must be very careful with the strategy part.
I have been in the industry for more than a decade and I have catered thousands of clients belonging to diversified industry verticals. I have achieved amazing results such as a 300% increase in lead generation, 900% increase in organic traffic, etc. The reason of sharing these details is you can count on the guide I am giving here. This guide can be applied to devise the best digital marketing, content marketing, SEO, Social Media Marketing and other types of digital marketing strategies for your business or client's business.
Let's begin.
A Stepwise guide to devise an effective digital marketing strategy:
Each project should start with thorough research and information gathering. The digital marketing strategy also starts with the research part.
Step 1: Define buyer persona
Any project should start by defining a clear buyer's persona. Please avoid using a vague description such as everyone is my target audience. Even if you have an offering that can be used globally such as, landing page development, you should start prioritizing the geography demography, etc. and define a clearer the buyer persona. Yes, you can have more than one buyer persona, but your personas aka Avatars should be well defined before you start deep research part. Each of the following stages will keep buyer persona in mind.
Step 2: Research and Analyze owned media
The owned media are the media owned by the company itself. The common examples of the owned media are company website, blog, business pages on social media, video channels, etc. You must start analyzing each owned media to identify weaknesses, loopholes, USPs, and strengths. This phase includes understanding the business you are going to market, plus, reviewing the stage of the owned media in the current digital world. You should collect the trust score, organic score, backlinks and other SEO factors for the website and blog; you should collect information about the reach, engagement, fans, followers, ratings, etc. on the social networking sites for the business.
Step 3: Define priority
Based on your collected information, you will get an idea of which product can be pitched well in the market to start getting quick results. Of course, if the business has its own priority, then you should work accordingly. However, as a digital marketing expert, you should be transparent and blunt to educate your client about their strength, weakness, USPs, etc. At this stage, you need to define a priority of services or products; geography; buyer persona, and related targets to go further. You need to know what you are supposed to achieve with your expert digital marketing services.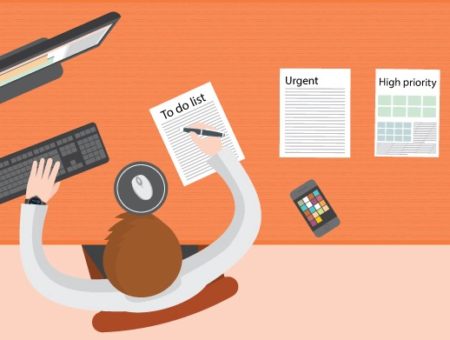 Step 4: Research the market
The next step is to research the market for competition. How thin or thick it is and where does your business stand in the market? Also, you need to see whether there are enough prospects for the product / service you are going to sell or not. You can use tools that provide information about keywords, its search volume, trends, etc. This phase will give a clearer hint about how tough or easy it will be to capture the market and generate actual leads. Also, this phase will give clear information about the nature of your expert digital marketing campaigns, i.e., it should run to generate awareness or it should run to directly start marketing the product/service.
Step 5: Research the competitors
This is a critical stage as a majority of competitors will be hiding their information. Thanks to competitor research tools such as SpyFu, SemRush, Ahref, etc., you can easily get all the important data of your top competitors. Don't waste time targeting as many competitors as you can. You should select the top 5 competitors who are selling the exact same services and collect information related to their digital position, trust score, organic score, backlinks, paid marketing investment, top keywords, etc. If you are just starting with the first marketing campaign ever for your business, then don't waste time targeting too big names in the industry (the phase of targeting them will come later).
Step 6: Put everything together
Once you collect information of your top 5 competitors, create a comparison chart for each digital factor. This will help you to define the position of your business in comparison to your competitors. Also, this stage will give you a clearer hint of how easy or tough the journey of capturing the market digitally is going to be.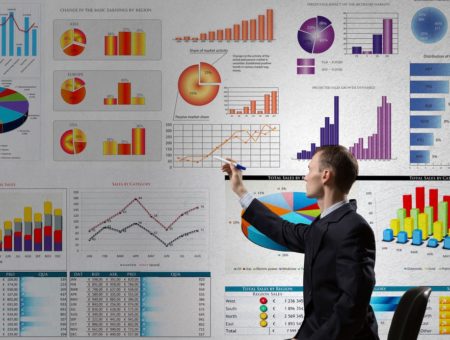 Step 7: Outline deliverables and budget
When you have a clear chart of comparison, plus, information related to the required efforts, you should start looking at the predefined deliverables and the monthly marketing budget. This will give a reality check about the possible campaigns you can run within a given budget to bring expected results.
Step 8: Use the expertise of digital marketing expert
This is the time to make a rough plan and estimations. Here, the digital marketing expert will devise an outline plan of channel-wise investment, efforts, etc. Also, there will be a certain idea of expected results after X months. If your company has a mid-level staff in your marketing department, you must take the help of a digital marketing consultant to put everything together and devise a better investment strategy in different marketing channels.
Step 9: Devise a plan to gain short term and long term goals
The digital marketing takes time in giving expected results. Yes, it starts showing positive results within a week when you start running the best organic SEO and social media marketing campaign and within a few hours when you run a paid advertising campaign. However, to see the expected results in terms of quality lead generation will take some time depends on your market, competition, brand value and other factors. Thus, each skilled digital marketing manager will define 2 sets of deliverables:
Short term
Long term
The short term goals can be bringing keywords in the top 30 to 50 which are nowhere; increasing the targeted traffic, etc. The long term goals would be getting X leads per month, getting featured at certain places, etc. In this phase as well you can take the help of a digital marketing consultant if you don't have highly experienced resources.
Step 10: Educate your client/manager
This is the most important step. If you are providing expert digital marketing services, you will have clients; if you are doing a job as a marketing manager, you will have a manager. You need to educate your client/manager about the outlined information, first-level digital marketing plan, short term goals, and long term goals. If he wants more results in less investment, it is your job to explain the reasons. Here, the research you made and the information you collected will be really very helpful. Show them solid data so they can understand the vitality of your suggestions and recommendations. If they force you to choose certain activities, be transparent, and educate them about the pros and cons.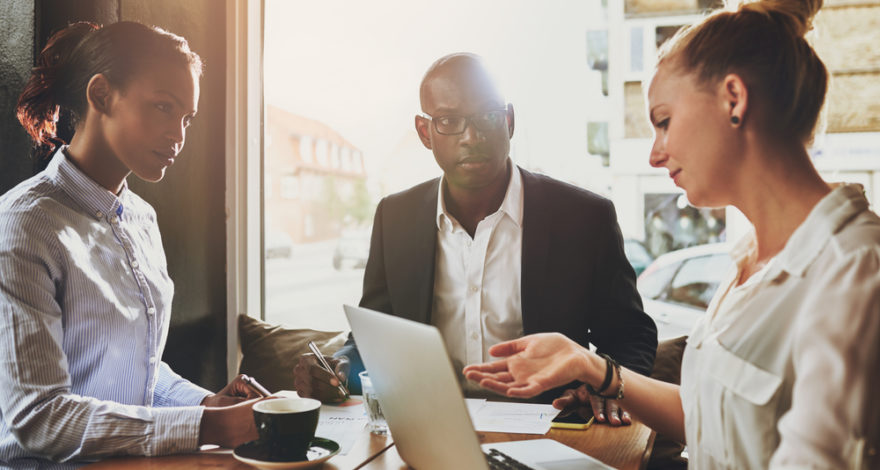 The last stage will give you feedback of your customer, clearly defined goals, outlined first level digital marketing plan and solid information on market and competition. You are ready to mix this info with years of experience of the digital marketing expert and devise a detailed and winning digital marketing strategy.
End Note
Gone are the days when digital marketing campaigns were running on the assumption. This is the time to be strategic. Use the above-mentioned steps to devise the best digital marketing strategy to win the market and leverage abundant business benefits.
Feel free to ask any questions you have.
Want to hire an experienced digital marketing expert? Get in touch.