As a business and marketing consultant, I often meet business owners and managers who ask me this question: why should I hire an experienced digital marketing expert when I can get more SEO managers or digital marketing professionals in the same price. This article will answer this question.
1. Experience Matters
Once a business owner faced a very serious problem in his business and called a business consultant. The consultant listened to the problem and asked the business owner to leave him alone in the cabin. He read some business documents and made some calls, then called the owner into the cabin. All these processes took 20 minutes. The owner was impressed as the issue was resolved. The consultant asked for 3000 USD as his fee. The owner got irritated and asked "3000$ for making a few calls? This is too much." The consultant replied, "No, $3000 for the knowledge whom to call and what to talk."
The moral of the story is experience matters more than the hours or resources spent on a project. This applies to digital marketing as well. The experienced digital marketing experts can help you achieve your business goals faster than other online marketing experts who might be still learning the nitty gritty of complex and dynamically changing world of digital marketing.
2. Straight Results, No Trial and Error
The experienced digital marketing experts have made their hands dirty in the field. They must have handled thousands of projects. Thus, they know which expert digital marketing services can benefit your business. On the contrary, less experienced digital marketing executives will perform A/B testing as they are in learning phase. You will hear a lot of promises and SEO plans, but the actual results might not be as per your expectations. Also, less experienced digital marketing managers will work on assumptions. On the other hand, the experienced digital marketing experts will have concrete and result-oriented plan to get the results for your business. They will have logical explanation and a clear road-map to get desired results.
3. Get Value Added Service
You will need to manage and lead the digital marketing executives if they are not highly experienced. However, if you hire a digital marketing expert with rich experience, he will not only individually handle digital marketing campaigns, but he / she will also benefit you with value added services based on their own experience such as business consultancy, business development strategy, tips for lead conversion, etc.
4. Increased productivity
The experienced digital marketing experts will perform same tasks in minutes compared to their counterparts. They must be providing expert digital marketing services for years and that's why they know correct approach, tools, etc. Thus, they will not only perform the job faster, but they will also provide quality outcomes.
5. Positive Business Brand
Your digital marketing executive or team is responsible for digital brand of your business. The digital footprints are long lasting and any mistakes in the online marketing can have long lasting negative impact on your business. Thus, you have to be confident that the digital marketing expert you are hiring has enough experience with brand building. If you will hire experienced digital marketing expert, you don't need to keep eyes to assure your business brand is positive and strong.
These are the top 5 benefits of hiring a digital marketing expert with rich experience than hiring cheap marketing executives.
If you are looking for expert digital marketing services or want to hire a digital marketing expert or want to discuss more in detail about your queries and experiences, feel free to get in touch.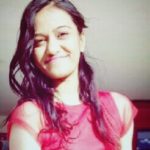 Ash Vyas has 10+ years of practical experience in digital marketing and international business development. She has written 100s of articles on various topics to live her passion of helping people with her knowledge and expertise. In addition to directing Digital Marketers India, Ash also delivers keynote sessions and holds key positions in some international companies as a consultant, director of operations and mentor.