All digital marketing experts out there must have heard this line at least once in their career. They must have heard some statements like that company is getting this much in the even less budget, why can't we get the same. Also, you must have faced situations in which anyone out there comes to you, criticize your work and start giving you suggestions. You may have witnessed a situation when someone tells you, "the salary/package you are asking for marketing in that I can get 3 employees or I'd like to hire a fresher who would make submissions for me for the whole day". The worst one is, when they don't let you use your expertise, they enforce you to follow their instructions and when they don't get results, they blame none other than you for that. Have you faced any or all these?
I have been working in the digital marketing industry for more than a decade and the most challenging part of this job is often the worth of digital marketing is neglected. Many people think there is no big deal in doing online marketing. They pressurize their digital marketing company or expert to get them XXXXXX visits or XXX leads within the shortest time. They pressurize them to get top #1ranking for the highly competitive keywords within a month or two and sometimes within less than a month. They ask to provide weekly reports and get upset by not seeing major progress in the past week. J
It is not their fault. The problem is marketing is an unexplored subject. Only some really understand the meaning and worth of expert digital marketing. In fact, people working in this industry are not aware of the real power and strategy of digital marketing.
It is important to understand certain facts about digital marketing and I would like to share those today so you can not only understand the point of view of your marketers better, but can also invest wisely and strategically. If you are a digital marketing expert and facing such criticism you can use this article as a base to explain your point of view to your client(s) or manager(s).
1. SEO is more than a few submissions
SEO has been considered as an activity of submissions here and there. Well, yes, it is a matter of submissions, I call it distribution. I don't deny the fact that we do distribute links, contents, and other material to gain SEO benefits such as higher ranks, increased visitors and backlinks and increased inquiries that can be converted into customers. The thing you need to understand is, submissions don't make a difference; the knowledge of what to submit, how to submit, when to submit and how much to submit makes a difference. The SEO experts invest a lot of time in analysis and research to learn answers to all these questions. For each website, even if it belongs to the same industry, the SEO strategy is different. Thus, SEO is more than mindless submissions.
2. Social media marketing is more than a few likes
Often people think social media marketing is all about getting likes, and shares. Some people consider themselves a brand and boast to get hundreds of likes on their posts. Claps for the victory if you are the one! The question here is, are these likes making any positive difference in your business? Purchasing likes or enforcing your friends and families or tricking people to get likes may increase the engagement rate, but it will never help in achieving any fruitful results. An SMM expert does the real hard work and smart work to find the right platform, create a social calendar, create posts, and post them at the right time to the right people. This is what helps in gaining popularity as an expert in your niche and gain some countable returns.
3. Paid advertising is much more than setting up a campaign
These days, setting up a paid campaign is like spreading butter on a bread slice. Anyone can do it, right? Wrong! Many people do "next, next, .., done" in Google Adwords and Facebook Boost posts for the sake of paid advertising. Dear customer/prospect/manager, paid advertising is way more different than this. It needs you to
Understand the platform
Do research and analysis
Create creative content (ads or graphics)
Target audience, keywords, etc.
Run ads on the right time to the right people
Monitor performance and fine-tune the campaign
See, it is a lot of work. That's why even after creating a campaign, you need a PPC expert to monitor and fine-tune your campaigns.
4. Content writing needs a more strategic approach in writing
Content is the most ignored yet most important part of digital marketing. From guest posts to punchlines for social media posts, all need knowledge of SEO friendly content writing. You need to know about keywords, keyword proximity, keyword density, keyword prominence, phrase use, natural integration of target keywords, and many more factors. The content also needs to meet the guidelines of the type of content to be written. For example, guest post articles are differently written than blog articles on the website. The content has tone, voice, and emotions. Did you know this? If yes, then you must understand how tough the job of an SEO content writer is!
5. Everything written online is not true and all tools shouldn't be in your library
Digital marketing must be one of the most written topics on the web. Everyone is writing about the top 10 tips which gave them 100 leads and 500000 visitors. Every next writer suggests the top 10 must use social media tools and 50 free SEO tools. Some of them are genuinely good, but all of them are not correct. Everyone is not a digital marketing expert. Thus, everyone writing out there is not the guru of online marketing. We, digital marketing experts, often find a hard time explaining why we don't use a tool that some SEO guru is using. The simple answer is we use another one or we don't like or don't know about it. There are hundreds of tools available online and your digital marketing team doesn't need to use all of them else they will do nothing more than wasting their time in learning and using the tools. Focus on productivity and results.
6. Nobody can become a digital marketing expert after reading a few articles
People read some articles and come to give a keynote session to the digital marketing expert working for 5+ years in the industry. I don't vouch that number of years defines expertise, but I can say this with a guarantee that digital marketing is complex and nobody can learn about the real working things until they get their hands dirty in the field. So stop trusting your team members always blaming your marketing team after reading some articles and also don't bother your team after listening to the boasts of amazing results from your clients and friends. Ask your own marketing expert and ask what they need to perform better.
7. Digital marketing is an investment, not an expense
More than 60% of companies consider digital marketing as an expense. They put it on the last priority when it comes to investment planning and budgeting. Let me tell you about the fact of business. Even the biggest names in the world need marketing. Google, Apple, and even popular politicians and actors invest in strategic and expert marketing. If you have less money, invest less. At least start somewhere because you will always reap returns from your investment in digital marketing. And in the world, where people Google things and look for reviews and recommendations on social media and app stores, expert digital marketing is MUST! Even if you are not seeking more customers (for whatsoever reasons), digital marketing will help you retain customers, delight customers and attracts investors.
These are the top 7 reasons which prove that digital marketing is a BIG DEAL AND ANY TOM AND HARRY CANNOT DO IT.
Looking for a reliable digital marketing service provider? Get in touch!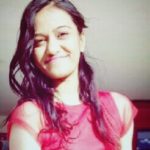 Ash Vyas has 10+ years of practical experience in digital marketing & international business development. She has written 100s of articles on various topics to live her passion for helping people with her knowledge & expertise. In addition to directing Digital Marketers India, Ash also delivers keynote sessions and holds key positions in some international companies as a consultant, director of operations and mentor.