PPC Marketing and SEO, both, are different digital marketing practices and often, business owners get confused which is the best fit for them? I am answering this question in this post by specifically giving brief of those businesses which must use PPC advertising.
SEO is the most widely used digital marketing practice for businesses and without a doubt, it is a great online marketing activity that bestows great business benefits such as lead generation, increased ratio of lead conversion, etc. Today, I will share which businessman should use PPC marketing specifically to meet their expectations and business goals. If you're unaware about PPC Marketing Basics, then please read on a quick guide on PPC Marketing.
Now let's classify the top 5 businesses that can get benefited with the pay per click marketing services:
Business needs instant returns
Even the best SEO services take two to three months in finishing website optimization and getting visible business benefits. If you can't wait for 3-4 months, then PPC advertising is the best choice. You will start seeing the results from the very first day.
Absolutely New Business Idea
If your product or service is not really popular, then it wouldn't get much organic traffic even if it is on the top results. Thus, the first step would be to generate awareness about the product or service and attract users and consumers first. Of course, you can't wait for competitors to steal your idea, you have to be aggressive in capturing market and for that you need to use PPC Advertising. Here, you need to perform PPC marketing on all channels such as social media, search engines, affiliate sites, etc.
Seasonal Business or Event Related Business
A few businesses are seasonal and change product once the season is over. One of great example is woolen wear selling company in its local market. Likewise, event management company working specifically for trades or occasion such as New Year Party can't operate all months or its product changes. For this natured business, Pay Per Click Marketing works at its best.
Highly Targeted Region and Audience
If your business has a very specific niche audience and geographical area as a target, then Paid Advertising works better than the best SEO services. The Paid Advertising Management companies allow you to define the target and your ads are exposed just in front of these targeted audiences.
Business Want To Capture Market Aggressively
This category includes big companies that want to be all over, such as Apple, Facebook, etc. They not only use their own platform, but use all platforms to capture user attention and sell product. Go aggressive and capture all audiences can be a great business strategy, but it is also expensive and need the best PPC Marketing Agency.
End Note:
PPC Marketing is a great digital marketing channel for those who has budget to invest. It is the best fit for those who either has a unique business model or who needs instant results. Also, it is great for businesses that are looking for either short term benefits or can invest consistently year by year in PPC Advertising.
The important thing to keep in mind is, you can start with any budget unlike SEO service which has a minimum fee. Of course, higher budget will give better results, but the beauty of PPC marketing is you can start at low as well. As you will pay money for each click, you have to be careful while setting campaigns and also have to keep close watch on the running campaigns and take instant actions. It needs time and skills else you would end up losing money than making it. You can hire a PPC expert or contract PPC Marketing Agency. We, Digital Marketers India, are popular for result oriented and best performing PPC management services. Feel free to get in touch to discuss your requirements.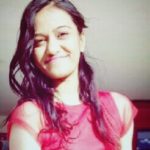 Ash Vyas has 10+ years of practical experience in digital marketing and international business development. She has written 100s of articles on various topics to live her passion of helping people with her knowledge and expertise. In addition to directing Digital Marketers India, Ash also delivers keynote sessions and holds key positions in some international companies as a consultant, director of operations and mentor.
Twitter | LinkedIn | YouTube | Instagram