Social media is part of our life. 7 out of 10 people use at least two social networking platforms such as, Facebook, LinkedIn, Twitter, Snapchat, Instagram, Pinterest, WhatsApp, etc. This is the reason businesses have started harvesting the power of masses available on social networking platforms with strategic social media marketing campaigns. However, often some silly mistakes affect them negatively instead of giving positive returns. In this article I will share top (silly) mistakes that turns out to be deadly mistakes for the businesses. Also, I have shared solutions and tips that SMBs, startups and enterprises can apply to rectify these mistakes and gain good returns from the SMM campaigns.
1. Creating a fake ID with the business name
This is the most common mistake made by a lot of people. They create a fake profile with the name of the business. For example, the name of our digital marketing agency is Digital Marketers India and I create profile with this name. This is useless. Still, people create and use this type of profile to like their posts, share their posts and sending direct messages to people to generate sales.
Fake profiles are not allowed that is the Thumb Rule to remember! Sooner or later the fake profile will be banned from the social networking site and then you will cry for all lost contacts that you made via the Fake profile. Even if you don't get banned, there is rarely any chance to generate valuable returns from the fake ID.
Solution
Social media marketing is about person to person communication, not business to person conversation. Your audience would feel comfortable and safe viewing the posts on social media that comes from a trustable human profile than a random business name that has a human hiding behind for unknown intentions.
Use your own Facebook profile to market your business if you want to share posts of your business. For regular Facebook Marketing campaigns you should create a Facebook business page or use Facebook market place.
2. Selling all the time
Would you like if someone keeps on selling you something every day or multiple times a day? What would you do if I ping you daily and ask you to buy my digital marketing services, regularly? Well, the answer is you wouldn't like it and you may either ignore me or remove me from your friend list or may even go ahead and block me. Won't you? This applies to your audience, too.
There are many people who do only one thing: Post about different solutions / services / products they sell and ask people to contact them to buy it. This is a digital form of cold calling and it doesn't work buddy! All your money and time spent on creating amazing graphics and boosting ads are wasted because nobody likes hard sales pitch. There would be rarely 1% audience that gets converted. Just 1%!
Solution
Follow 80 / 20 marketing rule. This rule says that your 80% posts must be informative. The 20% of the post can be direct sales. Even in this 20%, I recommend using soft sell pitch than hard sell pitch.
3. Being inconsistent in the post
When you get driven by an idea of increasing business with Facebook marketing because everyone else out there is doing it, you will be regular in posting. However, this drive will get slowed as time passes. You will get busy doing stuff and you will stop posting online or you will not stay committed to post regularly on your Facebook page. This is like telling your audience that "I am busy doing other important things and can't talk to you now." Your girlfriend might take this excuse if she really loves you, but your audience will not entertain this. Your audience has many other options.
Solution
Be consistent with your Facebook marketing. The best idea is to create social calendar well in advance and schedule the posts, so even if you are busy the stream will not stop.
4. Dying or begging for traction
There are more than 50% of people who literally beg to get like / share / comment. Each post has a line, please like / share / comment. It is good to put a call to action to guide your audience about the next step they should be taking, but it makes you look desperate or naïve when you keep on asking for traction. The silliest one is using hashtag #likeforlike. Don't make fun of yourself.
Solution
Be creative with your call to action, but don't beg for the traction. If your content (graphics + posts + videos) is good, people will engage with it on their own.
5. Doing social baiting to get traction
Just like SEO campaigns, there is black hat SMM and many people do this knowingly or unknowingly. The posts that get tractions by fooling audiences are called social baiting which is not allowed. Some examples are listed below:
I am creating a WhatsApp group of SEO experts, leave your number to join the group
I am hiring PPC Expert for an overseas company, write hi in the comment and I will review your profile
This girl is suffering from XXX disease. 1 comment / like / share will give her donation.
If you are a real Indian write 'I love India' in the comment
Tag a friend whose name starts with 'A', he will give you a pizza party
If you will scroll down without writing "XXX", then something bad will happen
All these are examples of black hat social media marketing which is not allowed. Social Media Platform algorithms bury these types of posts and give no value to it. Even if you get millions of comments these are useless as this traction can't get transformed into any type of business.
You might be interested in knowing more about Black Hat Social Media Marketing.
Solution
Don't try silly things to get comments and share. You can use wise questions and run contests or interactive SMM campaigns to gain actual social media marketing benefits.
6. Posting random stuff
There are many people who post anything and everything on their business page. They may share their political views, review for the movies, some memes that are viral on Facebook, so on and so forth. All this is useless dude and will give nothing more than negative impact.
Solution
Be relevant to your own industry. It is good to share some good articles, news and videos related to your industry, but it is stupid posting anything. Also, never share your political, religious or any other personal thoughts on a business page.
7. Abusing hashtags
Hashtags are free and there is no tight character limit in a majority of social platforms except Twitter so people post dozens of hashtags. They often take full disadvantage of this liberty of posting long content. I have seen posts with a bunch of hashtags in a post with no message. A lot of hashtags in a post is called "Hashtag Abuse" in technical terms and it will make you look naïve. Also, the only hashtags that give positive benefits are hashtags that are common and searched often all other are just placeholders in your own page.
Solution
Put limited and relevant hashtags. Don't put hashtags in the middle of the content; your hashtags must be placed after the message.
8. Going with any random trend
This is the most common way of increasing likes and shares, isn't it? However, is it of any use? For example, posting birthday greetings to a cricket star might get immediate traction, but will it help increasing your business? If there is a dance video that went viral on Facebook and you are reposting it on your business page, will it generate business? The answer is NO. There will be many trends and if you can find a way to participate in trending topics in a way that it can be related to your business, then it will be helpful else you are getting audience which will not help in any way.
Solution
Participate in trends that are related to your business in one way or another.
9. Not responding to comments / messages
Often people ignore responding to comments or messages because the answer is obvious or the comment is negative. When you don't respond you actually destruct your brand's credibility as a client centric brand. The people who commented / messaged, but didn't hear back will not comment / message in the future as you ignored them on their face and other will find your brand rude or negligent, so will stop interacting.
Solution
Whether it is negative or positive, each comment needs to be responded within 2-8 hours.
10. Don't optimize Social Media Business Page
For many people, Social Media Marketing starts with steps of "next next and your page is created" to posting stuff on the page. People often forget that your business page needs to be optimized. You can't leave it incomplete.
Read SMO is more than just creating a Page.
Solution
Fill in all details in all required fields with appropriate information on your business page.
11. Don't learn marketing rules of Social Networking platform
Each social networking platform has its own set rules to run various organic and paid marketing campaigns on it. Of course, many quality standards will be common for all platforms, but there are some best practices that are specific to that social networking platform. People often blindly follow their assumptions or other pages. This gives no returns.
Solution
Find best practices and marketing guide published by the social media site and learn it. You can also read some good articles on Dos and Don'ts for social marketing on so and so platform from credible sources. Also, keep on reading so you can stay updated about new changes and trends in the social marketing algorithms.
12. Don't use the full power of the hired SMM agency or expert
Many people hire social media marketing company or specialist to run their marketing campaigns, but they don't use their full potential because they constantly influence their SMM experts with their own biases. They enforce them to do what they want them to do. They keep on saying what to post and what not to post. This way you are doing nothing more than hiring a rugby horse and teaching it to win the race by following your instructions.
Solution
Hire fresher and give him instructions if you are more willing to run your marketing campaigns in a way you want to as this will cost you less and also not create a negative image of yourself and your business in the eyes of that employee which can go viral by negative word of mouth publicity. The best solution is to let them do what they want to. Provide them required support and things to run effective campaigns and trust them. You can see the results on a monthly basis and ask for explanations if you don't get results.
Conclusion
Social Media Marketing can be really powerful if you define and execute your campaigns strategically. There are many mistakes you might be making, but these 12 actually project your brand as a naïve brand and affect negatively. Thus, keep these points in mind and follow the given tips. You can also hire an experienced social media marketing manager or outsource your project to social media marketing agency to get better ROI.
Looking for a reliable Social Media Marketing Company? Contact Us.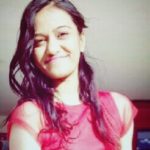 Ashvini (Ash) Vyas has 10+ years of practical experience in digital marketing and international business development. She has written 100s of articles on various topics to live her passion of helping people with her knowledge and expertise. In addition to directing Digital Marketers India, Ash also delivers keynote sessions and holds key positions in some international companies as a consultant, director of operations and mentor.