SEO strategy is crafted around many activities, including, website optimization, on page optimization, off page optimization, and more. The off page optimization is one of the most important SEO activities. A professional SEO performs many activities as part of off page optimization. One of the most effective off page SEO activities is participating in forums and QA (Questions Answer) websites such as Quora. However, a majority of SEO people still uses an old schooled tactic of posting 3 posts in a forum and get the benefits of Forum signature. This is an obsolete and outdated technique and doesn't provide required benefits. In fact, this way the SEO executives open the doors of possible Google penalty this will harm website and its rankings in the Google. This article will share a few quick tips and best practices an SEO professional can practice to gain benefit of Forum posting and QA activities. Also, it will share the benefits of these activities.
Best Practices to use of the Forums and QA sites to favor your SEO activities:
Steps to be followed for effective use of forums and QA sites
Join relevant forums or QA sites with an active community. There is no meaning of joining a fashion forum while you are selling digital marketing services. Also, there is no meaning of joining a forum there is no audience or everyone is thriving to sell their own stuff.
Fill your profile with all the details. Don't forget to add Company Website, Blog and Social profile link details
Find active or recent threads. There is no meaning of digging the dead threads and answering those.
Read the question and answers carefully. See if the question is already answered or still open to get possible solutions.
If the question is not answered yet, then, use your knowledge or collected information to answer the question with all possible details and reference links, if there are any. Don't hesitate to give reference link to other websites.
See if anyone questioned your answer or ask to provide more details. Answer back. Take participation in the ongoing discussion.
Ask questions which make sense. Don't ask questions just to start a new thread. Ask questions which arouse interest of others.
Actively contribute
The takeaway here is joining few yet relevant forums, QA sites and communities; be an active contributor and actively participate in discussions.
What are the benefits of above mentioned practice?
You will establish your profile as an expert. People will find you reliable for solutions. This will encourage people to generate leads when they are looking for the services offered by you.
So you will get:
User engagement
Branding
Increased flow of relevant visitors to your website
Increased lead generation
Increased lead conversion
What SEO professionals must stop doing?
The SEO (Search Engine Optimizer) must stop following old schooled Forum practices for off page SEO optimization as it will harm you/your client website. Below are a few commonly followed bad practices:
Joining hundreds of forums (relevant and irrelevant)
Giving one liner answer
Giving random answers or copy pasted answers
Digging dead threads
Never look back to the answered thread
Mass forum link building
Please understand that these types of activities will get your website penalized under the penguin algorithm of Google.
Hope this article guided you with best practices for Forum and QA sites' use. If you have any queries, feel free to reach us.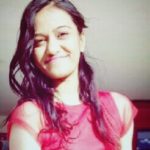 Ash Vyas has 10+ years of practical experience in digital marketing and international business development. She has written 100s of articles on various topics to live her passion of helping people with her knowledge and expertise. In addition to directing Digital Marketers India, Ash also delivers keynote sessions and holds key positions in some international companies as a consultant, director of operations and mentor.