The new year has started and I'm sure people have started looking for the trends and predictions from experts in various industries. All those to create a strategy which can sow a seed for a successful year ahead. I belong to digital marketing industry so I would share some information and knowledge on the same. I won't be making any predictions, even better, I will share what you can implement in your business or digital marketing service, if you're a Digital Marketing Agency/company and strategy to get effective results.
Get Digital
There are still some businesses who either don't have any digital footprint or still having old digital assets such as a decade old website. If this is so you have to create strong and in-trend digital assets for your business. Digital Transformation is the next big thing. If you are a digital marketing agency, encourage your clients to opt for digital transformation services. Help them to get an SEO friendly website and fully optimized social profile. The simple reason to get digital is the world is getting digital. So much of potential business is there online in the digital world.
Make Your Owned Media SEO/SMO and User Friendly
Having a website or social profile is not enough. You have to ensure it is well optimized. If you are a digital marketing agency, educate your customers about the benefits and power of Search Engine Optimization and Social Media Optimization. If the customer is not ready for investing in digital marketing at the moment, then ask them to try and experience the power of digital marketing with one time SEO and SMO optimization services.
The things to keep in mind to ensure you get a fully optimized website and social profiles, focus on following things which are important factors and trends of 2017 for website and social profile optimization.
Your website has to be mobile friendly as Google is focusing on same which has been evident by the launch of AMP (Accelerated Mobile Pages)
Focus on On page factors
Have a different strategy for business which targets a local audience compared to the one which targets global audience
Give emphasize on brand elements

Focus on Behavior based Keyword Targeting Than An Exact Match
Long back, exact match keyword targeting was put on the red alert by Google to penalize you and your website. Still, people follow that old fashioned SEO practice which puts their client's website at stake. Stop getting obsessed about exact match keyword ranking for a few so called keywords. Target behavior based keywords with synonyms so you can attract more users. If you are a Digital Marketing company, your job is to educate your client about this fact.
Content Must Be Written for Customers by Keeping Search-bots in Mind
You have to create content for real users. Here, I'm trying to convey a simple fact, keep content simple, easy to understand and engaging. Follow some content writing norms. Stop stuffing exact match keywords in content. While writing content, you have to keep search-bots in mind, too. If nobody is coming to your Blog or article, it is not worth, no matter how engaging or user friendly it is! To bring reader for your content, you have to ensure your deliverable is an SEO friendly content. How to write SEO friendly content? Well, if you are a digital marketing company, you must be knowing it 🙂 If not, contact professional SEO friendly content writing service provider. Believe me, now it is much beyond so called keyword density and proximity.
Humans Can't Be Replaced In SEO, At Least in 2017
I used to deal with clients who insist to introduce automation in SEO activities. Please be mindful that search engines, specifically Google, which has been a big player, introduces different algorithms to prevent bots and automation. To create quality backlinks, you will need manual efforts. The SEO executives who work thoughtfully to build quality backlinks and also to define clear strategies. Of course, you can automate a few tasks to make the job easy, but replacing SEO executives to perform massive submission will bring penalty, nothing more.
Do you need further advise to plan your digital marketing strategy for 2017? Or do you need any professional service? Please initiate a conversation by filling in this contact Digital Marketers India Form.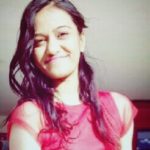 Ash Vyas has 10+ years of practical experience in digital marketing and international business development. She has written 100s of articles on various topics to live her passion of helping people with her knowledge and expertise. In addition to directing Digital Marketers India, Ash also delivers keynote sessions and holds key positions in some international companies as a consultant, director of operations and mentor.