Brief:
A Canada based retail furniture showroom owner wanted to launch his marketing website online. He was keen to take benefit of digitization. Thus, as a first step towards digital transformation of his local business, he decided to go for the marketing website development. He was seeking for professional and SEO friendly content writing services, which was offered by us, Digital Marketers India (DMIn).
About Our Professional Content Writing Service
We offered him top to bottom webpage content writing service for his whole website. Below is the list of his webpages to give an idea of our work:
Home
About us
Furniture main page
Individual furniture pages
Category wise pages
And more
Our Work Approach
As professional content writing service provider from India, our core goal was to provide SEO friendly yet engaging content writing service to our clients. We don't follow the typical content writing practice similar to the other content writing agency. We have our unique approach to give top-notch services to our valuable clients. Below is a quick brief of our approach followed for this B2C client from Canada:
We discussed and analyzed
His business model
His furniture products, which includes furniture for Bedroom, Dining area, home or office bar, Upholstery, and more
His business goal: Generating awareness about his business in local consumers
His targeted customers: Local residential and commercial people
Based on our discussion and understanding we created a buyer persona, which further helped us in
Keyword research & finalization
This followed by
Crafting an SEO friendly yet engaging website content by naturally putting selected keywords in the content
Result Delivered
Engaging yet SEO friendly webpage content for his marketing website which will be used for pitching his customers about his services and invite them to visit store to explore a wide range of furniture offered by him.
Client's note
I'm happy to find you guys as I couldn't get such a good start for my first marketing website. I am very happy with your process and delivered content. It is very much different than other content writing agencies here in Canada and India, as I approached a few for this task. I can see the value of my money and happy to have you guys and your content writing team on board.
Our Director's note
As a startup, we thrive to work with different industry verticals to showcase our skills and expertise. We are glad to offer our professional content writing services to B2C client offering furniture in Canada. It is for the first time we worked for a B2C client in retail business and furniture industry. We are happy to give value over an investment to our clients and earn his satisfaction.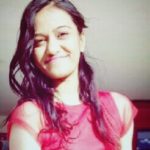 Ash Vyas has 10+ years of practical experience in digital marketing and international business development. She has written 100s of articles on various topics to live her passion of helping people with her knowledge and expertise. In addition to directing Digital Marketers India, Ash also delivers keynote sessions and holds key positions in some international companies as a consultant, director of operations and mentor.