Sitemap is one of the most important parts of on page optimization. It assures that your website is crawled and indexed perfectly. Also, it helps in guiding visitors through your website. Let's understand this important on page optimization factor in SEO.
On page optimization is one of the most important parts of search engine optimization. There are many different activities which are part of on page SEO. Today we will learn about sitemap.
What is the sitemap?
Theoretically, speaking sitemap is a list of webpages that guides search-bots or visitors to find different webpages on your website to take an action.
If you're unaware about searchbots, please read our article on: "Complete Guide on Search-bots".
Now, let's understand the technical explanation of it. Before that we need to know types of sitemap. There are two different types of Sitemaps:
xml
html
Let's now understand both of these sitemaps.
1. Sitemap.xml
It is an xml file that contains a list of all webpages along with the other metadata to guide crawlers aka searchbots through your website. The metadata will contain following information:
Date of last update made on the webpage
Frequency of changes happen in the webpage
Importance aka priority of the page
The crawlers take all this information from the sitemap and use it to crawl and index the website in the search engines. You can create the sitemap.xml from online sites and can edit it as per your SEO strategy.
Who can get maximum benefits from sitemap.xml
Anyone can leverage a lot of advantages by having a sitemap.xml, but there are some websites which can enjoy more benefits from it. These sites are listed below:
Large websites with hundreds of pages
Sites with isolated or not internally connected pages
Fresh site with almost no or minimal outbound links
Sites having rich media such as videos, images, etc.
Pros of sitemap.xml
It assures your each page is crawled and indexed
Your crawl budget is utilized well
Your content is indexed faster in the search engines
You let searchbots know the priority and the freshness of the page
Alternate file format of the sitemap.xml
A very few SEO experts know that Google supports other types of file format as well along with the sitemap.xml. The allowed file types other than XML are listed below:
Process of using a sitemap for search engines:
Generate a sitemap manually or using available online sitemap generator websites
Upload the sitemap file in the root folder of your website
Submit sitemap in search engine (Refer Guide to Submit Sitemap.xml)
You're done
2. Sitemap.html
This is another type of sitemap which is used by both crawlers and humans visiting your website. It is a webpage on your website that is publically available to view. It contains a well organized and menu-wise sorted list of webpages. Generally, it consists of hyperlinks for each menu-item or webpage a website has.
The sitemap.html works as a master page having an internal link with each webpage in the website. Thus, when a searchbot visits the website, it will see all links, which will be used in crawling and indexing.
The visitors may use this webpage as an index page, we have in a book to find a particular page. This makes their search faster.
Pros of sitemap.html
Assures no page is left un-crawled
Help visitors find the information they are looking for
Decrease bounce rate
Contributes in increased lead generation and sales
The sitemap can be a great asset that would help you boost your web marketing efforts and achieving a positive response from your SEO strategy and plan. Don't forget to use it at its best.
If you want to dig deep into this topic, please have a look at a great guide written by Google, here.
If you have any query or if you want to hire the best SEO expert who understand the nitty gritty of SEO, then contact us.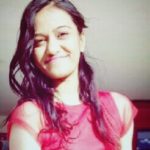 Ash Vyas has 10+ years of practical experience in digital marketing and international business development. She has written 100s of articles on various topics to live her passion of helping people with her knowledge and expertise. In addition to directing Digital Marketers India, Ash also delivers keynote sessions and holds key positions in some international companies as a consultant, director of operations and mentor.