2018 is approaching towards the end and the businesses will start assessing their progress in the past year. Furthermore, this is the time when a majority of businesses start defining and revising business strategies, budget and other things. In this article, I will share the top 3 things from a marketing perspective that you must include in the roadmap 2019 to leverage some digital benefits.
If you are not taking benefit of the best digital marketing services, then the first thing would be to start using that. The world is digitized and not practicing advertising on digital media means losing a powerful platform of business growth. If you are already using expert online marketing, let me share how you can get some more benefits by practicing these things.
1. Increase Strategic Content Marketing
Content is king and will be the king in the world of digital marketing. Thus, I would recommend each enterprise / organization must increase marketing budget to be invested in content marketing and writing. As mentioned, it must be strategic and in context to your business. I would also recommend adding the variety of content. Each type (text, graphics, video) has its own value and each type of content must be used in the marketing.
2. Spend Some Budget on Paid & Organic Marketing
It is often seen that the company using the best SEO services and organic social media marketing services often avoids investing in paid marketing. However, the paid marketing can help in increasing the organic reach. On the other hand, the businesses that use the PPPC marketing simply don't want to invest in SEO services despite the fact that it will give long lasting results. The 360 degree digital marketing services help in creating a strong brand of the business and it also boost results to gain more business benefits. If you don't want to invest a lot, at least spend 10-30% in other type of marketing.
3. Upgrade Owned Media / Marketing Collateral
In a year, so many things happen. However, we tend to use the same brochure, website content and other marketing collateral for years. This isn't really a good idea. Every year, you must revise and upgrade the website and marketing collateral content. Moreover, the look and feel of the modern website and marketing collateral has changed. Thus, it would be a good idea to upgrade the website and marketing collateral.
These are the top 3 things, you must keep in the roadmap of the marketing for 2019 and execute it with a well defined strategy. I also strongly recommend taking help of an expert to run your digital marketing campaigns to receive the best ROI. We, Digital Marketers India, offer reliable digital marketing, content writing and other relevant services. Contact us to discuss how we can help you.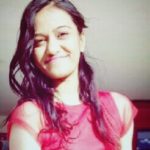 Ashvini (Ash) Vyas has 10+ years of practical experience in digital marketing and international business development. She has written 100s of articles on various topics to live her passion of helping people with her knowledge and expertise. In addition to directing Digital Marketers India, Ash also delivers keynote sessions and holds key positions in some international companies as a consultant, director of operations and mentor.