What is full service digital marketing agency? What makes it different? Why is it beneficial to take service from them? What are the pros of hiring a full service digital marketing agency? All these questions are answered in this article. This article will give you in-depth knowledge and information about the Full Service Digital Marketing Agency.
Digital Marketing has become a necessity for any business to grow in this digital era. Nobody can ignore its importance. Based on the budget and targeted audiences different companies use different types of digital marketing services. For example, some companies use only best SEO services and some companies are happy with the PPC marketing. Of course, there are some businesses taking benefits of each channel of the digital marketing. Regardless of the service you are using to advertise your business, you must outsource your project to a Full Service Digital Marketing Agency.
There are many benefits of taking services from full service digital marketing agency, but before getting into the details related to it, let's unveil what is Full Service Digital Marketing Agency?
A Full Service Digital Marketing Agency is a marketing company that can satisfy all different needs of your business related to digital marketing. This type of digital marketing company is not limited to offering only online marketing services, it also offers design, development and many other services to become your one stop solution for all digital marketing related needs.
Key Services Offered By The Full Service Digital Marketing Agency:
SEO Services
From website optimization to ongoing off page optimization, quality backlink building and all other related SEO services are covered by the SEO department of the full service digital marketing agency. IT will help you to get top ranks in search engines as well as increased visitors' traffic from organic, referral and direct channels.
SMO and SMM Service
From Social Media Optimization to make your social profiles and business pages easily available in the social search and feed to Regular Social Media Marketing Services such as regular posting, responding to the fans and followers, building community and network, maintaining positive ratings and all other tasks to keep your social profiles strong and impressive are offered by the Social Media Marketing department of the company.
PPC Marketing
The PPC Marketing and management department of the full service digital marketing agency will provide paid advertising for all channels, including, but not limited to social, search, mobile and eCommerce. The PPC managers will setup campaigns, execute them, monitor is closely and keep on fine-tuning it to get the best CTR and Conversion Rates.
Content Writing
The Full Service Digital Marketing Agency will have a team of technical and non-technical writers. These experienced content writers can write technical contents such as,
Case study
Whitepaper
User Manual
Technical Presentation
And more
Furthermore, these content writers have smooth hands and the required expertise to perform SEO friendly content writing. They can write any type of marketing content by adding the best SEO standards without compromising quality and user friendliness. Below is a quick list of marketing content:
Webpage
Blog
Article
News-release
Brochure
Flyer
Video Script
And more
Content Marketing
The content marketing is part of the best SEO service, but there are many business owners who are struggling with the limited budget and can't afford the full fledged SEO service. They can take benefit of individual content marketing services offered by the full service digital marketing agency. The content marketing service can be chosen based on many factors. The key content marketing services offered by the full service digital marketing agency are briefed below:
It contains writing SEO friendly Blog content and posting it on a regular schedule on the Blogging platform of the client. The regular blogging service also includes on page optimization of the Blog.
This service consists of writing a news-release with SEO factors and best practices to get maximum approval of the news-release with editorial writing. Also, it contains distribution of this news-release in major free and/or paid PR sites.
Guest Post or Article Distribution
This service includes writing a guest post or article by keeping the best practice and guidelines in mind to get assured approval.
Email Marketing
The full service digital marketing agency also provides required support to run different types of email marketing campaigns. You can run email marketing campaigns for lead generation, lead nurturing, contact list amplification and many other agendas. The full service digital marketing agency offers below mentioned services to support your email marketing campaigns:
Template design
PSD to HTML Conversion for email template
Setting up an email marketing campaign
Running the email marketing campaign
Keep the contact list up-to-date
Manage DND contacts
Reporting
Graphics Design
You can't imagine digital marketing campaigns without graphics. You or your digital marketing team will need different types of images and videos. The full service digital marketing agency will have creative designers in its team to provide any type of graphics designing to support your business and digital marketing campaigns. Below is the list of some of the covered graphics as part of graphics designing services:
Landing page
Logo
Brochure
Flyer
Business Card
Video Animation
And more
SEO Friendly Development
Digital marketing needs to optimize website for effective SEO or need to build a landing page to run paid advertising campaigns. All of these need some sort of development which will be satisfied by a full service digital marketing agency. This type of online marketing company will have a development team to build the website or perform tweaks on the site to keep it SEO and user friendly.
Consultancy and Audit
If you already have a digital marketing team, but you are not getting the expected results, the audit and consultancy service offered by the digital marketing expert of the full service digital marketing agency can help you to find the loopholes in current campaigns as well as your team will get required leadership to touch the sky!
Training and Mentoring
Digital Marketing industry changes rapidly, so it is important to stay up-to-date with the latest updates and best practices. It becomes difficult for an in-house online marketing team to cope up with daily tasks and updating themselves. Training and mentoring session by an expert can sharpen their skills, which would benefit your business to get better results.
As you can see the Full Service Digital Marketing Agency will have all departments and industry experts to assist you in each stage of digital marketing. This type of online marketing company can work as your single vendor taking care of all requirements related to digital marketing campaigns. This will save time and efforts from tasks of finding and managing different vendors.
Pros of Hiring Full Service Digital Marketing Agency:
Single vendor taking care of all digital marketing campaigns and needs.
Perfect coordination among teams as it will belong to the same company.
Consistency in brand promotions.
Take benefits of a team of experts and specialists who exchange and upgrade knowledge and skills daily.
Professional and Result-oriented approach.
Cost effective digital marketing model.
Free Consultancy for business growth.
Start with slow. You can start with any budget with such agency as they can provide custom digital marketing package to fit in your budget.
Grow when you can. You can start taking benefit of other services once you're ready to invest more.
Availability of both, Fixed cost and Hire Digital Marketing Expert models. You may choose any based on your need.
Cost effective and flexible models
Long term beneficial association
And many many many more
Cons of Hiring Full Service Digital Marketing Agency:
None. Seriously, there is no disadvantage of hiring a full service digital marketing agency. (The task is finding the right one.)
End Note:
Full Service Digital Marketing Agency is a company that can provide expert digital marketing services in all channels as well as it can provide required design, development and other services to assure you can get a long term reliable marketing partner so you don't need to look for any other service provider. Also, the full service digital marketing company will assure to get the best returns over your investment.
We, Digital Marketers India, are the full service digital marketing agency offering all services briefed above and many other such as Virtual Assistant, Business Development, etc., that are yet out of range for many other full service digital marketing agencies across the world. We have delighted many customers with our custom and expert digital marketing services and you can be the next one! Don't wait any further, just get in touch!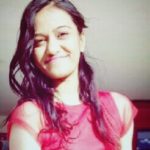 Ash Vyas has 10+ years of practical experience in digital marketing and international business development. She has written 100s of articles on various topics to live her passion of helping people with her knowledge and expertise. In addition to directing Digital Marketers India, Ash also delivers keynote sessions and holds key positions in some international companies as a consultant, director of operations and mentor.