Content plays a very important role in any SEO campaign. Thus, it is important to know the best practices for good content writing that provides better returns over your SEO efforts.
There are two different type of content: Technical and SEO Content. Technical content is also important for lead generation. However, SEO content is the most essential as it helps in gaining many benefits such as, increased brand visibility, boosted keyword ranks, Received domain authority, increased readers, etc.
To understand what SEO friendly content writing is, read a Guide on SEO Content.
In early days of SEO, people were getting benefits from any type of content. However, the game of SEO is changed now. You have to be careful about many things such as voice and tone of the content, niche of the content and other SEO best practices. Thus, in this article, I will share the top 5 tips that you must keep in mind to meet modern standards and receive great returns.
1. Use Keywords Naturally
When we talk about SEO content, we all know the most important thing is keyword. You must use keywords with correct density proximity and prominence. The key point is amalgamating your keywords in your content naturally. Don't push keywords unnaturally in your content.
Generally, when there are some unnatural words targeted as keywords in content, the problem of stuffed keyword appears. For ex: SEO agency India. Yes, people might be using this search query often and thus, your SEO expert wants to target this keyword, but when you use this exact keyword in the content, it makes it looks unnatural. You better use "SEO agency in India" or "Indian SEO agency" or "India based SEO agency", etc. These keywords will also help you to boost rank for "SEO Agency India" because today's searchbots are smarter than earlier. The searchbot doesn't need to have an exact match keyword.
Read a guide on search bot.
2. Put important information above the fold
The searchbots read any webpage from left to right and top to bottom. Also, there are some SEO factors which recommend that a content writer put important information in the first one or two paragraphs. Apart from searchbots, if we talk about readers, we all know there are some readers who leave articles without finish reading it completely, so putting important information above the fold will help in clutching this type of readers or even if they leave, your message is conveyed. Of course, you can cover the same point multiple times in the content, but it is good if your primary keywords and information is available in the first paragraph.
3. Write in Simple Language
Content writing is not about showing off your command over complex dictionary. It's about conveying your message to the target audiences in an easy to understand way. Thus, even if you posses knowledge of many complex words, write your SEO content in simpler words. As simple as anyone with shallow language knowledge can get the main point of the content that you want to convey.
4. Don't scare / bore the reader
I am not at all saying that don't write long content. Long content doesn't scare or bore a reader if it is informative. Both, search engines and readers love long content that make them learn something new. What I meant is don't write content which has only paragraphs and long sentences. Today's readers need visual breaks and even searchbots look for headings, emphasis, etc. in your content. Thus, give visual breaks in your content by using,
Bullet points
Graphics
Headings
Subheadings
Another point to keep in mind is today's readers are very intelligent so don't repeat or over-explain yourself. The content with multiple examples and explanation for the same point bores the readers.
5. Write for readers
Keeping searchbots in mind while writing SEO content is necessary as they will bring readers to your site, but writing only for search bots and ignoring the readers would be stupidity. After all, your readers will give you what you need, i.e., more visitors, more engagement, reduced bounce rate, increased lead generation, word of mouth publicity, etc. Thus, make sure the content should be written with a core agenda of clutching the reader. The reader should feel connected at all the time.
Conclusion
The best SEO content writing can bring many benefits and give actual returns for SEO campaigns. On the contrary, poor content would give almost no results and you would be pulling your hair to find the reason why you are not getting expected results from the SEO campaigns. Keep these 5 best practices in mind while writing the content for SEO marketing. Alternatively, take help of SEO content writing agency or writer who knows the nitty gritty of SEO friendly content writing.
We, Digital Marketers India, offer effective content writing services for both, SEO and technical content. Contact us for more details.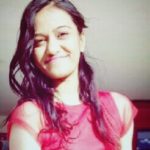 Ashvini (Ash) Vyas has 10+ years of practical experience in digital marketing and international business development. She has written 100s of articles on various topics to live her passion of helping people with her knowledge and expertise. In addition to directing Digital Marketers India, Ash also delivers keynote sessions and holds key positions in some international companies as a consultant, director of operations and mentor.