The business owners and managers deal with a lot of operations as part of their day to day activities and some of them are so tedious and time consuming that it leaves you with no time to perform the tasks that are more important. The result is extended deadlines; increased backlogs and frustrated nature. To remove all these roadblocks in your success, you should hire a virtual assistant. The VA aka Virtual Assistant will be a great addition to your business and will be an asset for sure. If you are not really sure, you need a VA or not, read on to learn about the top 5 reasons that prove you must hire a virtual assistant.
1. Save your time to utilize it more productively
We all need to spend certain time on the tasks that are too time consuming such as, reviewing emails, listening to voicemails, sending emails, sending reminders, creating reports, creating documents, etc. Well, these are tedious tasks, but important as well. We can't ignore them. However, it doesn't need your expertise. When you hire a VA, all these tasks would be taken care of by the virtual assistant. You will be served with the filtered emails, filtered voicemail transcripts, etc. Furthermore, tasks like sending boilerplate emails, reminders, making bookings, keeping CRM updated, etc. would be performed by the hired virtual assistant. The result is you are left with a lot of time that you can utilize more productively to fuel up the success of your business.
2. Save your energy to channelize it in the right direction
The business chores not only use our time, but also use our energy. We are humans with certain physical limits. No matter how physically strong we are, after certain hours of work, we feel tired. We seek for a break or we tend to make mistakes or take more than required time to finish a task. As entrepreneurs / C-level executives, we have to save our energy along with our time to use it in the tasks that can help your business grow. If you hire a virtual assistant, he / she will be at your service to help you save your energy along with the time. The good VA will not only take care of your tasks, but also keep you refreshed by keeping you well organized and upgraded in all senses such as, deadlines, systems, website, emails, etc.
3. Manage things better to increase business and revenues
As mentioned earlier, the virtual assistant performs all required tasks to keep your systems, records and other owned assets up-to-date. Furthermore, you can also assign the hired VA a task of keeping your clients updated with all new changes in business or industry. Thus, when you want to access any information you will find the latest version with a clear trail of logs. When you talk with your client, they are well aware of the fundamentals and you will not need to start from scratch.
4. Get involved in the final stage
You may need to collect a lot of information as part of business research and development and communicate with many people on a regular basis. The research operations are too time consuming and sometimes never ending. When you hire a virtual assistant, the VA will take care of research part and will present the crux of the researched date with notes so you can take quick actions based on the research data. Here, you would invest just a few minutes in analyzing final crux and taking action instead of spending time in searching a lot of information from various sources; filtering them and making the final version.
Another important part of the job of an entrepreneur is discussions with prospects, clients, vendors, team members, etc. There are some conversations that can be taken care of by your hired virtual assistant so you can get involved only when it is really needed. For example, the VA can handle inquiries in initial lead qualifying stage and pass it to you or business developers if it qualifies.
5. Skyrocket your success
When you hire a virtual assistant, you will have a feel of having 48 hours in a day because almost all time consuming tasks will be taken care of by the hired VA. You will get more time and energy to focus on your business expansion and growth. You can utilize your core strength and skyrocket your business.
Conclusion
Hiring a virtual assistant is definitely a wise decision for any businessman and top level managers that struggle with time and tasks. The virtual assistant will work as your right hand to take care of 80% of your tasks so you can take care of your business and also enjoy work life balance.
Looking for the best virtual assistant for hire? Contact us. We have a team of experienced VAs having technical expertise along with the other business operations. We don't have any contract lock-ins and provide flexible hiring models.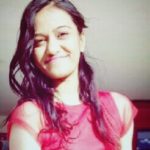 Ash Vyas has 10+ years of practical experience in digital marketing and international business development. She has written 100s of articles on various topics to live her passion of helping people with her knowledge and expertise. In addition to directing Digital Marketers India, Ash also delivers keynote sessions and holds key positions in some international companies as a consultant, director of operations and mentor.