We all, as a business owner, constantly look for ways to increase business revenue and for that we push our marketing, sales and business development team all the time with high targets. The thing we need to understand and pursue is our team has to be well aware of the sales funnel and use it in a right way. This will not only help you in increasing your business and its revenue, but it will assure you get a steady stream of business. In this process, your marketing, sales and business development team needs to work in a harmony. In this article, I will share details about the sales funnel along with the role of different teams during different stages of the sales funnel to assure you can monitor and mentor your resources and lead them towards success. Also, I will share some tips and tricks that you can use the sales funnel.
The sales funnel has 5 stages:
Awareness
Interest
Consideration (Lead generation)
Lead conversion
Lead nurturing
Let's understand each stage and various facts related to it along with the best practices, cautions and the most effective campaigns stage wise:
1. Awareness
As the name suggests, it is all about spreading awareness about your
Company
Product / Solution / Service
Your USPs
If you have a unique product, your efforts will be increased because you need to generate awareness about your product. For example, our company, Digital Marketers India, offers a unique service, namely, Regular Blogging. There is rarely any digital marketing company that offers this budget SEO service and there are rarely any people who actually know about this service and its benefits. Thus, we need to actually generate "NEED". We need to make our prospective clients understand the power of our unique digital marketing service and make them realize that they need this service.
It your product is already famous then the task is tougher as you need to face competition. In this scenario, your focus should be to win the trust of your prospective clients that you are the best among all. For example, best SEO services are popular enough and customers know its worth and importance. However, they have many options out there. Thus, we need to establish ourselves as a trustworthy SEO company and project that we offer the best SEO services. Yes, we offer the best SEO services, but we need to convey this message to our audiences in a way that they believe it, too. This can be possible if we can align our inbound and outbound marketing campaigns in a way that we can show our expertise.
Objectives:
The objectives of "Awareness" stage are listed below:
Establish your company's brand as a trustworthy company
Establish your brand as one of the domain experts
Generate awareness about your company / products / solutions / services
Roles:
This stage should involve your marketing team in front. Of course, they need to take inputs from your sales and business development team about the target market and audience, but the ball has to be in the court of the marketing team.
Effective Campaigns:
It depends on your product, business, target audience, etc. However, the most effective marketing tactic these days is omnichannel digital marketing with both, outbound and inbound campaigns. It includes
SEO
Social Media Marketing
Content Marketing
PPC Marketing
Email Marketing
Caution:
Don't use the sales pitch at this stage. Also, don't try to get personal information such as, their contact details during this stage.
2. Interest
This stage actually starts your interactions with your prospective buyers. They will start considering your brand / product / service / solution for their conscious or unconscious needs. They might feel the need to buy the services you are advocating (not necessarily from you) or they consume your content just out of curiosity and knowledge thirst.
During this stage, they consume your content; they subscribe to your newsletters; they attend your webinars; and they engage more and more with your brand. This is the stage where you can actually win their heart and project yourself as the best among all for their needs.
Objectives:
The objectives of "Interest" stage are as below:
Project yourself as the best among all
Win trust of your prospective audience
Collect information about your audience, such as, contact details, interests, etc.
Push them to understand the necessity of your service / product / solution
Roles:
Again, this is the zone of your digital marketing and traditional marketing team. They need to use all different marketing channels to keep in touch with your audiences and encourage them to engage with your brand.
Effective Campaigns:
It depends on your business and product, but the most effective channel is content marketing. Use all different types of content very strategically. Some of the examples are as below:
Expert content such as, eBooks
Technical content such as, use cases
Informative Webinars
Gated content
Content upgrade
Along with this you can also use following type of paid advertising campaign:
Caution:
Amalgamate your informative content with a thin sales pitch. Still don't push your service too hard.
3. Consideration (Lead Generation)
This is the most important stage in the sales funnel and you have to put all your cards on the table to get returns over your efforts that you have spent on the earlier two stages of the sales funnel. During this stage, your targeted audience is aware of his need and also aware of the solution. He is also influenced with your expertise. You need a little push to get him to the next stage of the funnel by encouraging him to generate a conversation.
Objectives:
The objectives of "Consideration" stage are as below:
Project yourself as the only right option
Give required confidence in your prospect to initiate a discussion
Roles:
The ball is still in the court of your digital marketing team. They need to go aggressive to attract your prospect's attention on all media. Also, they need to build a relationship with them to give them a push to initiate the first conversation.
Effective Campaigns:
All different types of digital marketing campaigns are effective here, but the most effective are listed below:
Technical content such as, case study, catalog, whitepaper, etc.
Customer testimonials
Webinars
Free offerings such as a free report, free trial, etc.
Remarketing
Caution:
Never forget to put CTA in your digital marketing campaigns. The CTA aka Call To Action encourage them to initiate a discussion. Your CTA has to be subtle and affable.
4. Lead Conversion
Finally, your silent admirer takes an action that you wanted so desperately. He generates a lead and actual action gets started. Your team has to be empathetic and energetic in dealing each offline and online conversation with the lead. Make your lead feel the value and worth of him in your company. Give quick answers. Make him feel more comfortable discussing about his problems with you.
Objectives:
The objectives of "Lead Generation" stage are as below:
Understand the problem of the prospective customer
Provide him the possible solutions
Try to fit in his budget by using various options
Make him feel comfortable
Win his trust
Roles:
Now, the ball is transferred to your sales team. Your sales team will have an initial conversation with the prospects. Everything is on their end, and that's the reason your sales team has to be well trained and well mentored. They have to make sure they are careful about their words and emotions. They don't offend the client in any way and if anything as such happens, they cover it up quickly. Make sure to give them an expert training, if needed.
Contact us if you are looking for professional training for your sales and business development team for effective lead conversion.
Effective Campaigns:
Here, you need to give them everything possible to win their trust. Some of the important assets that can be used are listed below:
Specific information such as, case study related to their needs
Company profile
Proactive support (during trial or report explanation)
Proactive follow-ups
Caution:
Be proactive and have a lot of patience.
Don't judge the client or size of the lead.
Don't offend the lead.
Push your services.
Use the best sales pitch that is personalized to this lead.
5. Lead Nurturing
This stage is ignored by more than 70% of organizations. It comes after the lead conversion. Your prospect is now your customer and that's why you leave them so you can hunt some more leads. This is a huge mistake.
During this stage, you need to nurture the lead and build a strong relationship with your client so your competitors don't take him away from you. Also, lead nurturing help in generating repeat and referral business and we all know these two are the most effective and steady lead types.
Objectives:
The objectives of "Lead Nurturing" stage are as below:
Create a strong relationship with the customer
Provide them the best services and support
Make them realize their decision of choosing you is the best
Keep your clients happy
Try to grab the opportunities of cross sell and up-sell
Roles:
This stage of the sales funnel has to be taken care of by the business development team. The business developer needs to stay in touch with the client all the time to assure his journey is smooth. Also, he needs to advocate his company without offending the client in cases of misunderstandings or opinion difference.
Effective Campaigns:
The personal communication is more effective here. The business developer should stay personally involved during different stages of the customer's journey. He can also take help of the marketing team by running following campaign:
Caution:
Don't ignore the unspoken words of the client. Understand the client and stay in touch with them to build a strong rapport.
Conclusion
Today's customers want to buy; they don't want to get sold. You need to understand this fact. Also, you have to make sure your marketing, sales and business development teams understand the sales funnel and their responsibilities. Lear generation and conversion is part of a cycle and you have to make sure your campaigns and teams are aligned well to use a strategic approach.
Your marketing, sales and business development teams are the faces of the company and that's why make sure they are well trained and mentored. You can train them on your own or take the help of an expert. I offer corporate training sessions to marketing, sales, business development, development and HR teams on various topics with my 10+ years of hardcore experience in marketing and international business development. We also offer expert digital marketing services. For more details and discuss your requirements, contact us.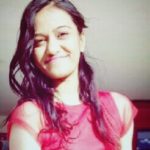 Ashvini (Ash) Vyas has 10+ years of practical experience in digital marketing and international business development. She has written 100s of articles on various topics to live her passion of helping people with her knowledge and expertise. In addition to directing Digital Marketers India, Ash also delivers keynote sessions and holds key positions in some international companies as a consultant, director of operations and mentor.