ASO aka App Store Optimization is one of the most important activities while you launch an application in the app store. Without App store optimization and proper mobile application marketing, you can't get the expected returns over investment. App Store Optimization helps you to achieve following things:
Make your app visible in app store search
Get higher rankings for your mobile application in the app store
Increase page-views of your app listing in the app store
Increase downloads of your mobile application
This article will share easy to use tips for app store optimization from experienced Digital Marketing Expert. These tips can be followed by anyone. However, we always recommend taking help of experienced professionals to get better results.
The App store optimization (ASO) is made up of the 8 main segments:
Name
Icon
Description
Keywords
Screenshots
Reviews & Ratings
Size
Price
Let's check the top tips for each above mentioned segment along with 1 bonus suggestion to increase app rankings, search and downloads
1. Mobile app name in the app store
This is the 1st area app store algorithms will look for keywords. Also, it will be your 1st point of interaction with the users.  Below are a few tips for app name optimization
Be creative, but don't be confusing. Keep your app name easy to understand and relevant. If your audience fails to understand your creativity, they will omit any further interaction.
Follow the character limits yet use the entire space
Don't forget to add main keywords in your app
Below is the format for the best app name:
App name/Brand name: Keywords or App name/Brand name – Keywords
Ex: Google Maps – Navigation & Transit
Please note, only use main keywords which can help the user to understand the app nature and category. Don't stuff it with all keywords.
2. App Icon
The app icon is something which has to be remembered by your users. Please make sure to create an elegant icon which users can easily remember and recognize in thousands of other app icons. Below are a few tips for app icon design:
Use simple yet attractive icon
If possible, use only 1 or 2 colors in the app icon, but not more than 4 colors
The best icon is a symbol of Brand identity or functional characteristics. Don't write the app name in the icon.
Your app icon must look elegant even in the smallest size
3. App Description
Apple algorithm doesn't look in the app description for keywords still this is the area which you can use to interact with your user and tell them what your app is all about. Also, Google app store algorithms use description to get the keywords. However, please don't use same keywords more than 5 times as it will be put in the SPAM keyword by the Google app store algorithm as per study. So here are a few quick tips for description optimization in the app store:
Insert keywords in the description, but maintain the natural flow of description
Put main keywords in first few lines of the description
Add main message in the top part of the description as the user will only click on "Read more" if they find 1st section interesting and worthy
Use spaces and bullets to keep it look elegant and quick to oversee by users
In the Google app store, you can use rich media and emoji to make description look different. Also, don't forget to add social links of your app
Last yet most important; don't focus too much in telling the features rather mention the value it would create in the user's life. How your app is interesting or beneficial or recreational to the mobile app user shall be in your mobile app description
4. App Keywords
Google app store doesn't have this field, but Apple provides this field and use it to look for your keywords to rank your mobile application in suitable search. Below are a few tips to use this app store feature in your favor:
Come up with minimum 30-50 keywords which are highly relevant to your app
Make great use of long tail keywords
If your app is new, start with low or mid competitive keywords
Once you start ranking for mid competitive keywords, keep top 20 best performing keywords and replace the rest with the high competition keywords
Use time based or theme based keywords at the right time. For example, if your app is based on the cricket theme and IPL or worldcup starts, you can use those keywords for your application. However, don't forget to remove them at the right time
Hold your temptation of using top performing yet irrelevant keywords. For example, there is no meaning of using music player keyword in a game app
5. App Screenshots
Survey says that the first 2 screenshots are all you required to clutch the user. It doesn't mean to use low quality screenshot for rest 3 positions. However, it means make sure, your first 2 screenshots are the best. Below are a few tips for screenshots optimization:
Use clear and quality image. Don't put blur images
Use text labels to give information, but make sure to use background and easy to read color theme/size/style of the fonts
Put genuine looking data than fake data, such as test1 or Vin Diesel.
Add branding elements in the screenshots
Put most important features or most exciting screens of your app
6. App Reviews and Ratings
This is one of the major contributors in increasing or decreasing app downloads and even top rankings.  Survey says, you must maintain 4 ratings in the app store to get the download. Below are a few quick tips to maintain good app store ratings:
Ask for review and rating when your user is in the happy stage. For example, the right time of asking for it is when the user just finished an action or a level successfully
Make in-app coding in a way that higher ratings are redirected to the app store and lower ratings are redirected to the support team
If you already have many bad ratings/reviews, make sure to respond to each promptly, and work on improvement areas as suggested by those angry or agitated users
7. App Size
Your app has to be less than or equal to 100 MB. The simple reason behind this is to download an app >100MB, user needs WiFi. As per the survey, 75% of people scroll apps while they are commuting back or stuck in the traffic or waiting for something/someone and using the cellular network. It's highly unlikely they remember your app name, get connected to WiFi and download your app later. Keep size small and get more downloads.
8. App Price
If your app is free or have free versions with In App Purchase model, it is great. However, if it is a paid app, then 0.99$ to 1.99$ is a good range to start with. Try not to exceed more than 2.99$.
As mentioned at the start, here is the bonus tip. Get mobile app video. It may be a little expensive, but worth investing. Also, make sure to keep it attractive and only focus on top features rather than pushing all features in 1 video. You can have multiple videos, too, such as, teaser video, explanation video, demonstration video, etc.
So this is it! The top tips for App Store Optimization in Google and Apple for your applications. If you need professional help for mobile app marketing or App store optimization service, please feel free to contact us.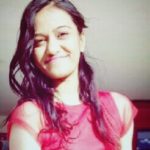 Ash Vyas has 10+ years of practical experience in digital marketing and international business development. She has written 100s of articles on various topics to live her passion of helping people with her knowledge and expertise. In addition to directing Digital Marketers India, Ash also delivers keynote sessions and holds key positions in some international companies as a consultant, director of operations and mentor.